Report: Ally GMAC Mortgage Unit Halts Evictions Temporarily
If you have an underwater mortgage in New York, Florida or one of 21 other states, Ally Financial might have some good news for you. The institution told its employees to put a temporary stop to evictions on homes in 23 states across the East and Midwest U.S., according to Bloomberg.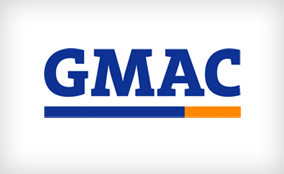 Update: Bloomberg, which was first to break the story, reported Monday afternoon that GMAC denied the rumor that it was instructing employees to stop foreclosures temporarily.
Ally, formerly known as GMAC, is the nation's fourth-largest mortgage-lending firm. Employees of the company's mortgage branch reportedly received an "urgent" internal memo ordering them to stop evicting and locking homeowners out of properties with delinquent loans. The memo hinted that Ally might need to "take corrective action in connection with some foreclosures" in the 23 involved states.
An Ally spokesperson told The Washington Post the company would review its foreclosure procedures in the affected states to make sure it met all requirements and gauge whether any corrective measures were necessary.
After ramping up its mortgage-lending during the housing boom, GMAC lost $13 billion over a three-year period as the mortgage market melted down and homeowners defaulted on loans in increasing numbers. The government pushed GMAC back from the brink of insolvency with a $17 billion bailout.
Ally will postpone mortgage-related seizures in the following states, according to Bloomberg:
Connecticut
Florida
Hawaii
Illinois
Indiana
Iowa
Kansas
Kentucky
Louisiana
Maine
Nebraska
New Jersey
New Mexico
New York
North Carolina
North Dakota
Ohio
Oklahoma
Pennsylvania
South Carolina
South Dakota
Vermont
Wisconsin
Ask a Question