U.S. Poverty Rate Rises; Americans Pessimistic on Economy
The nation's economy isn't faring well, and Americans know it. Three-fourths of working Americans are very concerned about their long-term financial futures, according to a study by Principal Financial Group. Perhaps it's no coincidence that Principal's grim findings hit the Internet the same week as the U.S. Census Bureau's equally discouraging poverty report. America may be the richest country in the world in terms of total gross domestic product, but how does the U.S. stack up with other nations on a per-citizen level?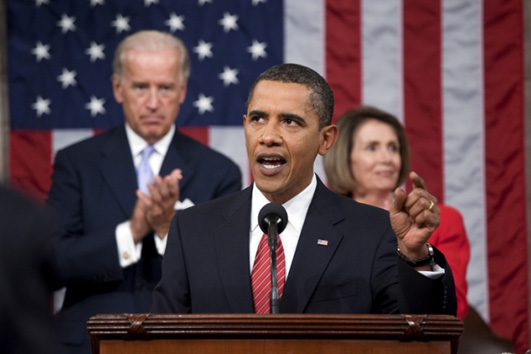 Comparing America's Poverty Rate
While the rich have grown richer, many working-class Americans have lost money in recent years, in part due to upper-class tax cuts and globalization. The economy's balance has taken a pronounced shift to favor the wealthy, leaving 14.3% of U.S. citizens below the poverty line in 2009. The most recent numbers show the worst poverty rate America has seen in 15 years.
Let's take a look at how America's current situation compares to the rest of the world, with some help from the CIA World Factbook.
Compared to the entire globe, America's poverty level is exceptionally low. The country's 2009 rate makes the U.S. the 28th-least impoverished country out of the 141 nations listed. Of the 27 countries with fewer poor citizens than America, a few stand out:
China

has an 8% poverty rate, which runs contrary to the popular conception of China as a crowded country with a large underclass.
Developed western countries such as

Germany

,

Canada

and the

United Kingdom

all have poverty rates just a bit lower than that of America.

Lithuania

,

Serbia

and

Austria

, three Eastern European countries, enjoy some of the world's lowest poverty rates. Lithuania's 4% rate is Europe's lowest.
Just 0.95% of

Taiwan

's citizens are impoverished, the world's best mark. The Asian island nation has a poverty rate more than 30 times better than the world average of 32.5%.
That leaves 113 countries with worse poverty situations than America. Here's a look at a few notables:
Nations with comparable-but-higher poverty rates include

Vietnam

,

Jamaica

and

South Korea

.

India

, long known for its iniquity and oppressive caste system, has a below-average poverty rate of 25%. India boasts one of the world's fastest-growing economies.

South Africa

, which overcame the oppressive Apartheid regime in 1994, still struggles with 50% poverty.
Most of the world's most impoverished countries are in Africa. Eight of the 10 highest poverty rates come from Africa, topped by the 80% rates in

Liberia

,

Chad

and

Zimbabwe

.
What's Happening to America?
A number of factors have come together to result in a perfect storm of sorts that has impacted the U.S. economy negatively over the past two-plus years. The recession has eliminated job opportunities as companies have made staff reductions to cope with underwhelming sales numbers. The real estate market and economy collapsed in 2007, leaving homeowners underwater on mortgages and banks teetering on the edge of collapse. The government has pulled out all the stops to turn the economy around, but nothing has worked to this point. Unemployment is hovering just below 10% and showing no sign of steady improvement.
These developments have left Americans feeling pessimistic about their economic standing. Just 19% of U.S. employees feel extremely happy about their financial well-being, a sharp decrease from the previous quarter. While just 28% of American workers thought the economy would improve in the next year, 39% thought the economic situation would worsen.
Ask a Question