ING Direct Brings Back Good Memories About Savings Rates
If you visited the ING DIRECT website today, you might have noticed the startlingly high 3.30% APY on the bank's Business Savings Account. Two years ago, that would've looked completely normal. But in today's post-recession, low-rate banking climate, a 3.30% rate sticks out. If you were suspicious of the elevated rate, you have good reason: The rate wasn't accurate. ING DIRECT's website was broken Tuesday morning.
MyBankTracker.com spoke about the matter with an ING DIRECT representative, who said the bank was working to fix the site error. The bank's current Business Savings interest rate is a more standard 0.95%. The listed rate was effective as of Dec. 17, 2008, showing just how far rates have fallen in a relatively short amount of time.
Within minutes of our call, ING had fixed the issue.
ING Direct's Business Savings
ING Direct's Business savings current rate
Within minutes of our call, ING had fixed the issue.
The Good Old Days
The website error took us back to the good old days when interest rates topped 3% and a no-interest checking account was all but unheard of. These days, it's a different story.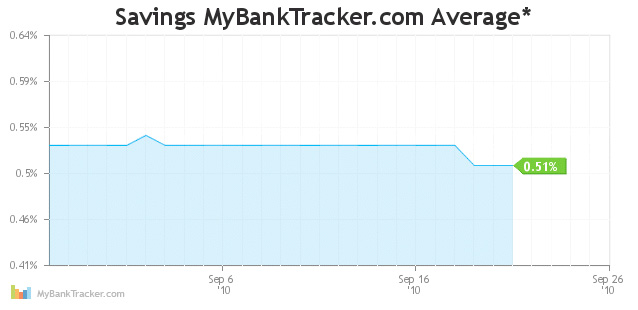 The average interest rate on a savings account in New York is 0.51%, according to MyBankTracker.com data. The highest available savings interest rate is 1.40%, less than half of the 3.30% rate listed on ING's website.
Do you have any memories of the "good old days" of interest rates? Share them in the comments section below!
Ask a Question