Fed Leaves Rates Unchanged Citing Slow Economy
Officials at the U.S. Federal Reserve on Tuesday announced intentions to keep interest rates low while expressing concern about the fragile state of the country's economic recovery. The Fed's statement declared that the Federal Funds Rate would stay at its near-zero level for the foreseeable future, until the economy can pull further away from the recession, which officially ended in 2009.
Economy Stagnant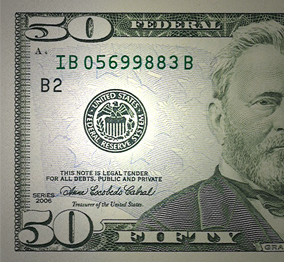 The Fed stated it would consider buying chunks of government debt to help the recovery proceed. Administrators are worried about the low inflation rate undermining what little recovery the economy is currently undergoing.
"The Committee will continue to monitor the economic outlook and financial developments and is prepared to provide additional accommodation if needed to support the economic recovery and to return inflation, over time, to levels consistent with its mandate," according to the release.
Rates at Near-Zero
The Fed has kept its Federal Funds Rate, which banks use to align their interest rates, at a near-zero level since December 2008. Since March 2009, the group has said its super-low rate would continue for "an extended period" until the economy begins to pick up steam.
As a result of the near-zero Federal Funds Rate, interest rates across the banking industry remain very low. The current average checking account rate is 0.29% while the average savings account rate is 0.51%. This means consumers have little to no incentive to put money into standard banking accounts, some of which have interest rates lower than the national inflation rate.
Ask a Question