M&T Bank Merger With Banco Santander on Hold
One week after news outlets reported an impending merger between M&T Bank and Banco Santander SA, it appears talks between the two banks have broken down, according to Bloomberg.
The merger would have combined M&T, based in Buffalo, N.Y., with the American branch of Banco Santander. Santander is a Spanish bank with a sizable U.S. arm of its own, called Sovereign Bank. The merger would have created the ninth-largest bank in the U.S. by deposits.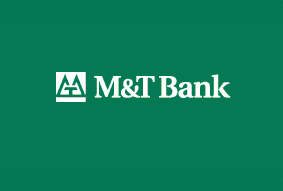 Second Merger Fail
The two banks planned a merger earlier this year that dissolved in a similar fashion. The fact that the banks have continued to restart talks after previous lulls in negotiations bodes well for chances of an eventual merger, according to Bloomberg. The banks ultimately disagreed over who would have control of the combined bank. The most recent talks suggested M&T's leadership would remain in control even as Santander acquired a majority stake in the institution, according to Bloomberg.
About M&T Bank
Buffalo-based M&T Bank is one of America's 20 largest banks, with more than $60 billion in assets. The bank has more than 750 locations across the Eastern U.S. in states such as New York, New Jersey, Maryland, Virginia, and others. M&T has been involved in plenty of mergers recently, but until now it has been the one making acquisitions. The bank took over both Provident Bank and Bradford Bank in the past two years.
Ask a Question