Obama Small Business Bill Passes
U.S. President Barack Obama on Monday signed into law the Small Business Jobs Act. The bill is meant to open up lines of credit to small businesses while also providing tax breaks and incentives.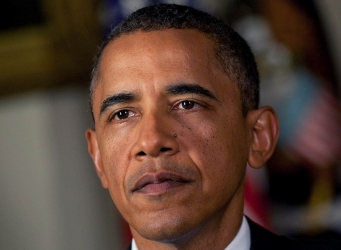 The bill made it through Congress last week, giving Obama clearance to sign it into law. The act encountered fierce opposition from Republican lawmakers who thought its $42 billion price tag was too high. Monday's bill-signing represents a substantial legislative victory for the Obama administration, which has struggled to silence conservative critics and win over the public's opinion.
"The small business jobs bill passed today will help provide loans and cut taxes for millions of small business owners without adding a dime to our nation's deficit," Obama said in a release. "After months of partisan obstruction and needless delay, I'm grateful that Democrats and a few Republicans came together to support this common-sense plan to put Americans back to work."
Small Business Jobs Act Details
The act is yet another attempt by the government to counter the nation's stagnant jobs picture. Unemployment currently sits just below 10%, a spot it hasn't budged from for the past few months. The picture is especially grim for small businesses, which were hit hard as customers turned to big-box retailers and national chains in an effort to curb expenditures during the recession.
The Small Business Jobs Act will do the following, at a total cost of $42 billion:
Create a $30 billion "Small Business Lending Fund" to provide small community banks money to increase small business lending. An additional $1.5 billion will be funneled through current small business lending programs.
Give small businesses general business tax credits to offset their tax burdens over the past five years. This is meant to spur job growth.
Offer a $10,000 tax deduction to start-up companies to cover initial expenditures.
Shield small businesses from the laws that keep big companies from stashing money overseas, tax-free.
Video of President Obama signing the act into law, courtesy of whitehouse.gov:
Ask a Question