Report: Citigroup Pays $30M to Hire UBS Exec Trauber
Some might say you can't put a price on a human life, but Citigroup found a sum that suited energy banker Stephen Trauber: $30 million.
If the payment was for any other type of acquisition, the $30 million figure would be ordinary. The fact that Citi paid such a grand sum for the services of a single individual makes it anything but.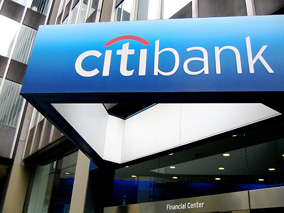 Citigroup reached a deal with UBS to acquire Trauber, one of the "best-connected energy bankers in Houston," according to The Wall Street Journal. Trauber is expected to receive $9 million or greater as compensation for 2010, according to the paper's sources.
The acquisition came at a very convenient time for the bank: Kenneth Feinberg, the "pay czar" of the U.S. Treasury, recently departed from his job. Feinberg was in charge of making sure financial institutions that received government bailouts were not overpaying executives.
Citigroup Pays the Big Bucks
Citigroup has not outwardly stated that it has settled on a $30 million contract, but the media has filed multiple reports citing the figure. If it is true, Citigroup's decision to shell out $30 million for Trauber demonstrates the bank's confidence. The fact Citigroup is paying such a large sum shows its lack of concern about repercussions from the government. This new-found independence is overshadowed by the fact that the Treasury still partly owns the financial institution.
"Competitive compensation practices are integral to retaining and attracting the best talent, which is critical to the success of Citigroup and all its stakeholders," Citigroup spokeswoman Danielle Romero-Apsilos said to The Wall Street-Journal.
The Payment Contract
Citigroup has not publicly stated its salary offer to Trauber, but Romero-Apsilos did explain that the bank "did not offer a multi-year guarantee to Trauber, written or verbal." Reports stated Trauber will receive a full 2010 payout even though he will begin working at Citigroup just before the end of 2010.
One of the reasons his buyout was so high was because UBS and Trauber could not agree on a bonus pool. By leaving UBS, Trauber would become ineligible for his 2010 bonus. Citigroup offered to pick up the tab, though it is unknown how much exactly the corporation will pay.
It is indeed important to obtain the best talent in any professional industry, but when you pay $30 million for it, you better hope that you've made the correct decision to bring your institution back to its strongest levels.
Ask a Question