Poverty Rate Up in 2009, Bad News for the Poor
In upcoming months, the U.S. Census Bureau will release results from various surveys to provide data products for politicians, analysts and other interested individuals. To kick start this series, the Bureau released results from the 2009 American Community Survey (ACS).
More Americans in Poverty
The ACS covered topics ranging from Americans' commute to work to rental housing costs. The survey found that the poverty rate in America is growing. There were no statistically significant decreases to report in the number of impoverished Americans or the overall poverty rate. Even more disconcerting, more than 60% (31 states) of the United States have seen an increase in the total number and percentage of those in poverty between 2008 and 2009.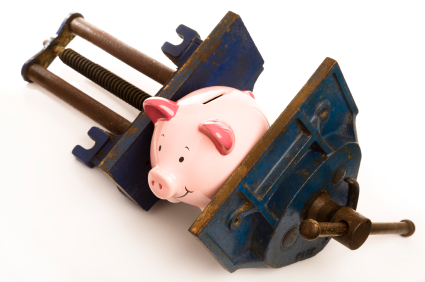 The number of Americans in poverty is at "the highest level since the government began tracking that group in 1975," according to The Associated Press. A family of four with a household income of $10,977 a year is considered below half of the poverty line. The percentage below half of the poverty line was 5.7% in 2008 and rose to 6.3% in 2009.
The official poverty rate hit a high of 14.3% in 2009, a 1.1% increase from the 2008 rate of 13.2%. This increase marks the third time in a row the annual poverty rate has increased. These rates have drastically effected consumer confidence, and business confidence, which are both at low levels. Low confidence also leads to less spending and less hiring, creating a cycle of increased unemployment and poverty.
Check out the most up-to-date U.S. poverty rate information.
States Hit Hardest
The entire country has been feeling the effects of our weak economy, but Michigan has seen the largest increases in poverty and steepest decreases in wages. The state saw a 6.5% decrease in household income from 2008, a huge decrease compared to the national decrease of 2.9%. Michigan's substantial decrease in household income resulted in a poverty rate of 14.4%. Although Michigan's was not the highest poverty rate in the country, the state has definitely experienced the country's fastest rise in poverty.
Mississippi, Arizona and New Mexico were three of the poorest states in the nation. In Mississippi, approximately 20.6% of the population has spent the last two years earning less than the poverty threshold. Arizona and New Mexico were at 19.6% and 19.3%, respectively.
There are no doubts that 2009 was a difficult year, and the Census Bureau now has the statistics to prove it. There are however, things you can do to stay on track and even rebound from unemployment. More statistics are expected to come out in the next few months and judging off the first set, they may not get filed under "good news" either.
Ask a Question