Study: Goldman Sachs Most Prestigious Bank
Goldman Sachs Bank USA and a host of other big companies ranked among the most prestigious banks in the world this year, according to a Vault.com study measuring banking prestige.
The results were a bit surprising, given Goldman Sachs Bank USA' role in the meltdown of the U.S. economy over the past several years. This year's dominance of the rankings by big banks came after a previous year that saw small banks make progress in the Banking Prestige Rankings.
"Goldman again taking the top spot in our Banking Prestige Rankings might seem to conflict with the public's perception of the firm, but despite all the negative press Goldman has received during the past year, the firm is still on its feet, landing large deals and banking billions of dollars," said Derek Loosvelt, Vault.com finance editor. "And it's done a pretty good job of handling all of the negative press—some deserved, some not—thrown its way during the past 12 months. It successfully slid the SEC suit under the rug and has largely stayed out of headlines since."
Goldman has now held the top spot in the prestige rankings for 11 consecutive years. Here's a sampling of what respondents said about Goldman Sachs Bank USA, according to Vault:
"Gold standard of banking."
"A bit tarnished lately."
"A profit making machine."
"Makes the most money."
"Brings in the best deals."
"A great brand name."
"King of the Street."
How Banks Stacked Up
After Goldman came a few more large banks. The Blackstone Group, JPMorgan, Morgan Stanley and Credit Suisse, among others, rated in the top ten. Even though massive company Bank of America didn't crack the top ten, it jumped from 21st to 12th.
The upward movement among big banks came at the expense of smaller companies. Smaller boutique banks such as Greenhill, Evercore, Rothschild and Moelis & Company all lost ground in the rankings.
"In 2008, most big banks suffered, booking billions of losses and laying off thousands of employees while many experienced professionals at large firms who weren't laid off became afraid of prospective compensation restrictions and took positions at boutiques," Loosvelt said. "But in 2009, deal markets returned, benefiting big banks' bottom lines. Big banks, making billions of dollars like they'd done pre-2008, were again able to attract the best talent at both the lower and higher levels."
Here's the list of the top 10 most prestigious banks, according to Vault:
Goldman Sachs Bank USA
The Blackstone Group
JPMorgan Investment Bank
Morgan Stanley
Credit Suisse
Lazard
Deutsche Bank AG
Barclays Capital
Greenhill & Co.
UBS Investment Bank
Details on the Survey

The survey was conducted earlier this year. More than 1,300 banking professionals from various levels of the industry were asked to rank the prestige of their peer banking institutions on a scale of one to ten. Participants were not allowed to enter votes for their own employer.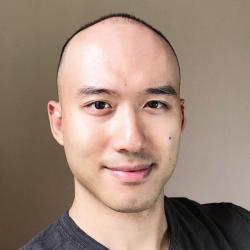 Simon Zhen is a research analyst for MyBankTracker. He is an expert on consumer banking products, bank innovations, and financial technology.
Simon has contributed and/or been quoted in major publications and outlets including Consumer Reports, American Banker, Yahoo Finance, U.S. News – World Report, The Huffington Post, Business Insider, Lifehacker, and AOL.com.
Ask a Question