Census: U.S. Housing Market Unstable
Home values took a major hit in 2009, according to data released this week by the U.S. Census Bureau.
That's no surprise to anyone who has followed along with the collapse of the housing market and its struggle to return to pre-crisis levels. But it's interesting to take a look at the government's official 2009 American Community Survey numbers and how they have changed over time.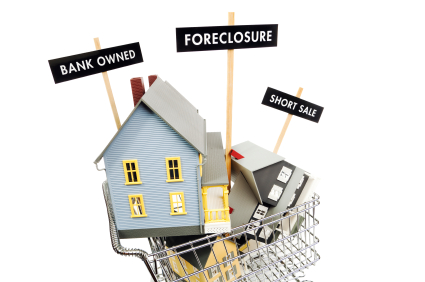 Housing Prices Trend Down
The median price of an owner-occupied home in the U.S. in 2009 was $185,200. This represented a 5.8% decrease from the previous year.
Not every local housing market struggled: Hattiesburg, Miss., home prices soared by 19% from 2008 to 2009. At the same time, Merced, Calif., home prices fell by 34%. Despite Merced's housing difficulties, five of the nation's most expensive homebuying markets were in California. San Jose was the most expensive city in which to buy a home in 2009, with an average home price nearly four times that of the national average.
Americans Struggling to Pay for Housing

One of the most staggering statistics in the report was the fact that two of every five Americans who rent a home are spending more than 35% of their incomes on housing costs. Housing costs, which typically include rent payments and utilities costs, generally should not exceed one-third of total income. Casper, Wyo., was the city in which citizens spent the least on housing, at 23.5% of total income. On the flip side, renters in the Bryan-College Station, Texas, market spent more than 60% of their income on rent.
Some of the locations hit hardest by the recession experienced extremely high rental vacancy rates in 2009. Jacksonville, Fla., Las Vegas, Nev., Atlanta, Ga., and Phoenix, Ariz., all suffered from rental vacancy rates upward of 10%.
If you're looking for an affordable place to live, look along the nation's rust belt. Pittsburgh, Pa. ($643 monthly), Buffalo, N.Y., Louisville, Ky., and Cincinnati, Ohio had the four lowest average rent prices. Looking to live in luxury (or at least near a lot of rich people)? Try San Jose, Calif., where the average rent is $1,414 per month. Washington, D.C., and San Francisco followed San Jose as the most expensive rental cities.
New York City, often considered America's most expensive city, suffered greatly as a result of the recession. Home prices sagged in 2009 by about 4.5% from the previous year while the population's use of food stamps rose by about 3%.
Ask a Question