Chase Foreclosures Stalled in 23 States
Another major bank has suspended mortgage foreclosures in a number of states. Last week it was GMAC Ally that suddenly cut off foreclosures in 23 states. This week, it's JPMorgan Chase Bank that is halting its foreclosure operations in 23 states.
Chase suspended action on 56,000 home loans currently in the process of foreclosure. The 23 affected states are territories in which the courts handle foreclosures, according to The Wall Street Journal.
Possible Missteps by Chase Employees
Some of Chase's employees may have improperly prepared some of the documents necessary for the foreclosures. A Chase spokesperson said the bank would have to go back and "systematically re-examine" its foreclosure filings to make sure they pass legal muster.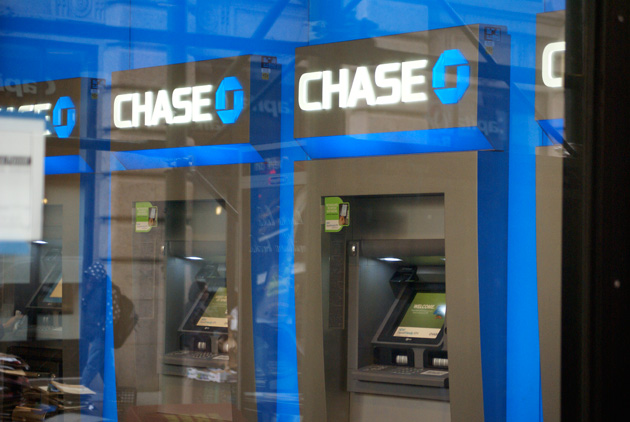 The mortgage meltdown and the consequent boom in foreclosures put pressure on banks to move as many home seizures as possible through their systems as quickly as possible. Chase and other large institutions responded to this added strain by employing a practice The New York Times called "robo-signing." Chase moved foreclosure filings across its desk at maximum speed, sometimes failing to make sure it was following all the necessary legal steps. Legally, each foreclosure is supposed to be inspected carefully by an employee. In reality, Chase employees may not have taken enough care reviewing the documents. Chase said its mistakes were merely clerical, but in a worst-case scenario for the bank, the foreclosures could be thrown out by the courts.
Following in GMAC's Footsteps
A near-carbon copy of this story emerged last week when GMAC halted its foreclosures in the same 23 states. GMAC was the first domino to fall in what could potentially be a long line of banks that may have processed mortgage foreclosures improperly. Florida's court system is investigating four banks for improper foreclosure documentation, according to the Times.
Some of America's most populous states and territories hit hardest by the mortgage meltdown are included in the 23 states with frozen foreclosures. Here's the full list:
Connecticut
Florida
Hawaii
Illinois
Indiana
Iowa
Kansas
Kentucky
Louisiana
Maine
Nebraska
New Jersey
New Mexico
New York
North Carolina
North Dakota
Ohio
Oklahoma
Pennsylvania
South Carolina
South Dakota
Vermont
Wisconsin
Ask a Question