American Express Antitrust Suit Announced Monday
The U.S. government on Monday filed an antitrust lawsuit against American Express, claiming the rules it imposes on merchants discourage competition within the credit card market.
The Department of Justice also hit Visa and MasterCard with similar suits but those two card companies chose to settle rather than fight the claims in court, according to The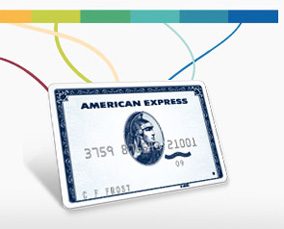 Associated Press. U.S. Attorney General Eric Holder spoke about the suit in a press conference Monday afternoon in Washington, D.C.
American Express Fee Rules Improper
Card companies such as American Express, MasterCard and Visa charge merchants processing fees to help cover the rewards programs offered to customers. The more incentives offered by the issuer, the higher the fee faced by merchants. These high-reward cards, which are a specialty of American Express, obviously are popular among customers. Merchants who choose to accept the card issuers' cards are forced to take on all of the fees from each merchant, no matter which variety of card each consumer uses. In an industry in which the largest companies all hold a large share of the user base, not accepting purchases with American Express could pose major setbacks for a retailer.
The official complaint says American Express' rules "impede merchants from promoting or encouraging the use of a competing credit or charge card with lower card acceptance fees." Though the civil case might not result in any financial penalties for the companies involved, the suit could serve as another blow to an industry tarnished and shamed by new rules and restrictions, according to The Wall Street Journal. Neither Visa nor MasterCard had to admit to any wrongdoing in settling the lawsuits.
Ask a Question