Bank of America Foreclosures Stopped in 23 States
Bank of America® is the most recent big bank to put on hold mortgage foreclosures in 23 states around the U.S. Within two weeks of GMAC Ally halting home seizures and Chase suspending foreclosures, another of America's biggest banks is reevaluating the way it does its foreclosures, according to Bank of America®.
UPDATE: Bank of America® on Friday announced it would suspend foreclosure sales in all 50 U.S. states.
Signing Off on Foreclosures Too Fast
The problems have arisen for each of the three banks because courts in the 23 states in question could potentially deem the banks faulty for not reviewing the foreclosure documents carefully enough before signing off on them. The law requires bank officers to read through affidavits before signing them to ensure their accuracy. Bank of America®, along with Ally and Chase, are putting the brakes on their foreclosure departments to ensure their foreclosure process passed muster. The 23 states affected are territories in which foreclosure proceedings are governed by the courts.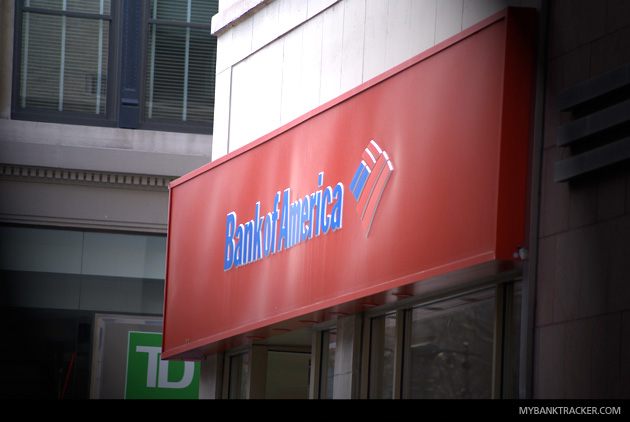 Bank of America® is in the process of reviewing their foreclosure documents "to be certain affidavits have followed the correct procedures," according to a statement from Rick Simon, Bank of America® spokesperson. Bank of America®, the nation's largest bank, did not disclose how many foreclosures would be affected by the issue. An Associated Press report last week included statements from a Bank of America® official indicating she signed between 7,000 and 8,000 foreclosure documents a month without reading them.
Citigroup and Wells Fargo have not halted mortgage foreclosures and have no plans to do so, according to statements to The Associated Press. Officials in the affected states are hoping the temporary mortgage freeze gives them time to sort through the backlog and clear up any issues.
States Impacted Include N.Y., Fla.
Some of the nation's largest states and some of the states most hard-hit by the mortgage meltdown and real estate crisis are included in the list of 23 impacted states:
Connecticut
Florida
Hawaii
Illinois
Indiana
Iowa
Kansas
Kentucky
Louisiana
Maine
Nebraska
New Jersey
New Mexico
New York
North Carolina
North Dakota
Ohio
Oklahoma
Pennsylvania
South Carolina
South Dakota
Vermont
Wisconsin
Ask a Question