CD Rate Comparison: Sallie Mae, EverBank, Chase, ING DIRECT, Ally
With many checking account interest rates at near-zero levels and savings account interest rates not far behind, opening a CD account is looking more and more appealing by the day. The tricky part about finding a CD is wading through the hundreds of options.
You've got six-month, 11-mon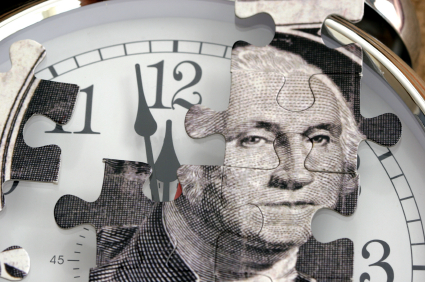 th, 12-month, 24-month, 36-month and 60-month CDs to wade through, just to name a few. Within each of those terms, you can select any one of hundreds of banks offering different rates, conditions and perks. Although the sheer number of CD account options might seem intimidating, the wide variety of choices is actually a good thing. With a wide selection of accounts from which to choose, you have more control over your financial situation.
We've chosen a small sample of CD accounts from our list of hundreds of CD rates to analyze and compare. These accounts all share their 36-month term but are very different in other ways. One is from a massive bank, one comes from a smaller brick-and-mortar establishment, and the rest are offered by various online banks.
Visit the next page to view details on some CD accounts (current through October 4, 2010).
Sallie Mae Bank: Online High-Yield CD — 2.15% APY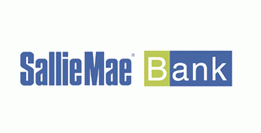 Invest $10,000 — Earn $659
Sallie Mae Bank is the online banking branch of student loan issuer Sallie Mae. The bank is currently offering the best CD on the market in terms of interest rate at 2.15%. Sallie Mae's current rate is about 0.55% better than the nation's average CD interest rate. The rate on Sallie Mae's 36-month CD dropped from 2.40% earlier this month, so it might be wise to get on the bandwagon before the rate falls any further. If you do sign up for a Sallie Mae CD, be sure to hold onto it for at least 90 days. The bank penalizes you 90 days worth of interest if you withdraw your funds within one year of the initial deposit and 180 days of interest if you stick around for one year or longer before withdrawing early. The Sallie Mae online CD has no minimum opening balance.
EverBank: Online or Standard High-Yield CD — 1.60% APY
Invest $10,000 — Earn $488
EverBank is a unique company in that it maintains a standard network of physical banks and a full-service online bank to serve customers outside of its physical reach. EverBank's CD accounts can be opened online or in-person, and each kind of CD comes with the same rates and features.

EverBank is a big bank with more than $11 billion in assets, but smaller than some national competitors like Chase Bank or Bank of America®. EverBank's current 36-month CD offering doesn't come with the strongest APY, but it is slightly above average and comes with the added convenience of physical branches in case something goes wrong. You will need to furnish your account with $1,500 at the time of opening. EverBank's early withdrawal penalty works a bit differently than most: You'll be charged 25% of the interest you were scheduled to have earned instead of losing the interest from a set number of days or months.
Ally: Online High-Yield CD — 2.04% APY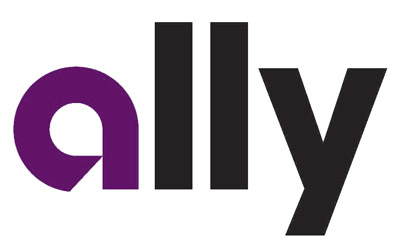 Invest $10,000 — Earn $625
Ally Financial is an online bank that typically offers fairly high yields across the board. Members do business with the bank online because it has no physical branches. This is a positive because the lower overhead can help reduce costs and raise interest rates but a negative because you do not have an actual brick-and-mortar location at which to perform transactions. If this is not an issue for you, online banking might be the way to go. Ally's 36-month CD comes with a 2.04% APY, which is among the highest currently available. The account's added bonus is a $0 minimum opening balance. Ally's early withdrawal fee structure keeps it simple: No matter when you withdraw, you lose 60 days of interest.
Chase Bank: Standard CD — 1.01% APY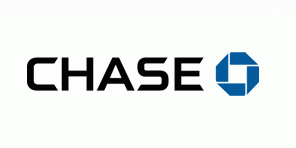 Invest $10,000 — Earn $306
Chances are, you've seen a Chase Bank or two while out and about. Chase has branches everywhere it seems. The bank maintains hundreds of physical locations in the largest cities around the nation. That's the good thing about Chase. The bad thing? The 1.01% APY on its 36-month CD. Chase's CD rate is actually substantially lower than the national average but if you're looking for an easy-to-access account, you might not care. You'll need to fund your Chase CD with $1,000 or more from the start. Chase assesses its early withdrawal penalties by charging you a flat $25 fee and then taking 1% of the amount you're withdrawing if the withdrawal comes within the first year and taking 3% between one and three years.
ING DIRECT: Online CD — 1.50% APY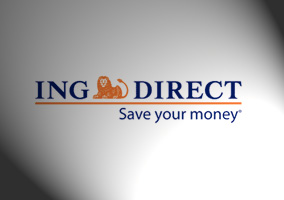 Invest $10,000 — Earn $457
ING DIRECT is an internet bank that has made a name for itself with ahead-of-the-curve offers such as overdraft lines of credit and no-strings-attached cash back checking. The bank's CD account isn't quite as appealing as those products. The 36-month CD from ING DIRECT offers a fairly standard 1.50% APY. ING DIRECT is a bit more accessible than most online banks because of its ING Cafes, located in a few cities around the U.S., but its CD rate isn't as high as the rates of some of its online banking competitors. One plus is ING DIRECT's lack of a minimum initial deposit. ING DIRECT's fee structure is the same as Sallie Mae's: 90 days worth of interest for withdrawals within a year of opening and 180 days for withdrawals thereafter.
Ask a Question