Student Loan Consolidation: A Quick Guide
Thousands of graduates flood into society each year full of ambitions, fears and more often than not, mounds of student loan debt. Consolidating these loans can help shrink monthly payments and help graduates adjust to the real world.
Consolidating student loans can be tricky, especially if you have private loans in your portfolio. The information in this article is to act only as a guide: When you look at information specific to your loan it is important to: 1) Shop around 2) Read the terms and conditions very closely, and 3) Ask about fees associated with the consolidation.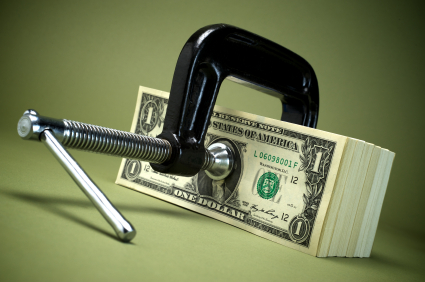 Consolidation 101
How it Works: When you consolidate your loans, you combine several different loans into one big loan. This way you will owe money to a single lender at a potentially lower interest rate. The consolidated interest rate is taken from a weighted average of the interest rates on your current loans and is rounded up to the nearest eighth of one percent (0.125%).
Make sure when you are calculating your new interest that it is about the same as the unconsolidated interest you would have had over the life of your loan. Sometimes you might find a very slight increase, but this might be worth the decrease in monthly payments.
Advanced Fee Scams: There should never be an up-front fee associated with your consolidation. If there does happen to be a fee — which is unusual with most federal education loans — it should be deducted from your disbursement check.
Which Loans to Consolidate: If you are way ahead of the game and have not even taken out student loans yet, go for federal loans instead of private ones. The unstable economy has caused many private lenders to leave the student loan business because the risks associated with issuing the loans can outweigh the positives under new federal regulations.
All federal loans can be consolidated.
Consolidated loans are available for re-consolidation one time.
Choosing to switch lenders when consolidating consolidated loans may not always be a possibility.
New changes in the Department of Education policies have removed the possibility of spousal consolidation of loans.
Payment: If you are able to repay your loans early you should go for it. If you are trying to save money by consolidating, every dollar you pay beyond your monthly balance is put directly toward your principal. This means your interest payments will be significantly smaller if you continue to make early contributions over the life of the loan.
Helpful Tools: FinAid is a website that provides in depth information on Financial Aid for students. To gain a better understanding, read FinAid's Student Loan Consolidation section. The website also has some beneficial tools such as the Loan Consolidation Calculator. It also offers a formula to show you the actual calculations that go into consolidating loans. If you still have questions you can see what other students are wondering on FinAid's Frequently Asked Questions About Consolidation page.
The best time for consolidation is immediately after you graduate and before you need to start paying off loans. These periods offer the lowest possible interest rates. Consolidating can free up your money to pay other bills, such as rent, utilities or even credit card bills. If you haven't consolidated yet at least make sure you are avoiding making mistakes on your current loans.
Ask a Question