Monterey County Bank Settles FDIC Deceptive Practices Suit
Monterey County Bank settled a deceptive practices lawsuit with the Federal Deposit Insurance Corporation (FDIC), the government announced Tuesday.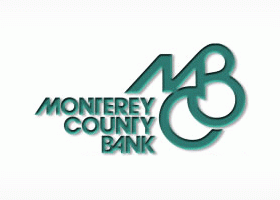 Monterey County Bank will pay $3 million as a result of the settlement, but the bank will be cleared of any wrongdoing. Approximately $2 million of the penalty money will
be distributed to customers as credit or cash refunds. Around $750,000 will go toward a civil penalty and cash restitution. The bank will contribute $300,000 to consumer financial education and counseling.
Balance Transfer Card Problems
The FDIC found Monterey County Bank, based in Monterey, Calif., had violated a Federal Trade Commission law by using deceptive marketing in regards to its balance transfer credit card program.
The bank's balance transfer credit card program was marketed to consumers as a good way to get a new credit card while paying down the balance on an old credit card. The bank failed to properly disclose all the fees included on the product, causing the FDIC to decide consumers were not given enough information to make an informed decision when deciding whether to open the product. The card was marketed through a third-party service.
Ask a Question