PayNearMe Launches Cash Payment Service at 7-Eleven Locations
Don't have a credit card? Not a problem. That's the mantra of PayNearMe, a service that makes it easier for consumers to make cash purchases remotely.
The service, put on display this week at Finovate in New York, aims to give unbanked or underbanked consumers better access to e-commerce purchases, money transfers, telephone orders and other transactions at retail centers. PayNearMe also could benefit businesses by granting them access to a previously underutilized customer base.
"PayNearMe enables almost any business — e-commerce merchants, catalogers, money transmitters, lenders, collection agencies, and more — to provide a simpler, faster, and often far less expensive payment mechanism to their consumers," said Danny Shader, CEO of PayNearMe. "We designed PayNearMe to improve the customer experience for those who prefer to pay with cash so that businesses who serve them can grow their top and bottom lines more quickly."
Shop Online With Cash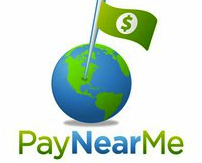 For most Americans, visiting a bank isn't too inconvenient. But for the more than 25% of U.S. consumers who are underbanked, finding a place to perform routine financial activities can be tricky. That's where PayNearMe comes in.
The payment service is now available at more than 6,000 7-Eleven retail stores across the U.S., giving underbanked consumers access to the same services more thoroughly banked citizens have access to at their banks. Customers can also buy Amazon.com gift cards worth between $0.01 and $1,000 at the portals. That functionality opens up a world of possibilities for consumers who usually rely only on cash to make purchases.
Access to Underbanked Market
Why would 7-Eleven or Amazon.com want to team up with PayNearMe? Because the service's target market is staggeringly large.
About 30 million U.S. households are underbanked, and a similar percentage do not use credit or debit cards, instead choosing to make purchases and payments with cash. Until PayNearMe came along, Amazon.com didn't have access to this market at all. PayNearMe gives the site a way to connect with a group of citizens that spend $1.3 trillion each year, according to PayNearMe.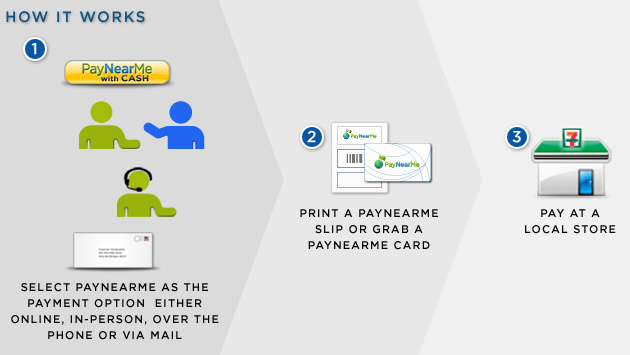 "7-Eleven views this as an opportunity to provide even more convenience for shoppers because consumers can now easily purchase online products without the need of a debit or credit card," Jesus Delgado-Jenkins, senior VP for merchandising and logistics at 7-Eleven, said in a release. "We want 7-Eleven to be the neighborhood destination for people who prefer or need to pay in cash and to provide all consumers with the same shopping choices no matter how they wish to pay for goods and services."
Facebook also offers customers the ability to purchase Facebook credits through the system.
Ask a Question