Free Checking Used by Banks to Recruit New Customers
Recent financial reform by the government has left many banks scrambling to keep profits up by moving away from free checking and increasing fees. But some banks are beginning to explore another, more consumer-friendly option.
Banks everywhere are trying to make up for lost profits due to regulations such as the requirement to opt into overdraft fees and others in the new Dodd-Frank Reform Act. Despite these challenges, Popular Inc., and Huntington Bancshares Inc. do not see the new regulations as a threat that should push them to burden customers with added fees and policy changes — the companies see it as an opportunity.
The two lenders, along with possibly U.S. Bancorp, are taking the road less traveled and are making efforts to build new relationships with customers.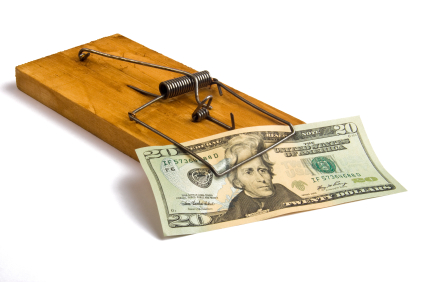 A New Approach to Banking
Popular Inc. decided the best step for its business would be to focus on recruiting new customers as opposed to charging higher prices to its current customers. Instead, they plan on keeping their no-fee checking accounts, limiting new fees, and offering the most competitive loans and deposits. Manuel Chinea, the senior vice president of retail banking with Popular said in an interview with Bank Investment Consultant, "Squeezing more fees from customers … there is going to be a backlash. We're moving in the opposite direction." He hopes that by avoiding this backlash Popular will aquire customers unhappy with their banks' new fees.
Similarly, Huntington announced its goal to make as many customer-friendly fee reductions as possible while the bank adjusts to the new reform measures. The lender has always prided itself on its focus on consumer fairness, which the bank says influences all its banking products and services. An example of a customer-focused product is Huntington's new 24-Hour Grace program, in which a over-drafted customer has a 24-hour period to cover the amount drawn from their bank account.
Will it Work?
If the strategy of bouncing back from short-term losses by investing in long-term profits proves successful, there is a strong possibility that other banks will begin to adapt this business model. The problem is, the only way these banks will recruit new customers for long-term profit is if they are the only ones offering these types of deals. For now, Popular, Huntington Bancshares and U.S. Bancorp do not have to worry about a potential "price war" because most other banks are focused on recouping their losses through fees.
The results of the reform have had a cyclical effect: The government is trying to rebuild the economy and get Americans out of debt, banks are seeing less revenue in the process and are increasing fees, which harms the consumers the government tried to benefit in the first place. It is still early to tell the exact the effect the reform will have on the banking industry but there are no doubts that there will be a change in the customer-bank relationship.
Ask a Question