When Innovation Puts us in Debt
As members of the American workforce look for ways to take control of their finances and whittle their way out of debt, some new services have made getting short-term loans so easy that they could cause the next credit crisis.
Last week I wrote about the concept of "Positive Cash Flow" and how focusing on this simple goal can bring in new income and help you pay off debt. If you're having a hard time maintaining positive cash flow, short-term loan services such as BillFloat and Wonga are other services meant to help those living paycheck-to-paycheck.
BillFloat and Wonga: The Basics
Though comparable, the two services do take slightly different approaches. BillFloat offers advance loans in order to help you pay your bills on time. To receive the loan, you choose the company you plan to pay (Time Warner, Verizon, National Grid) and provide your account information for that particular service.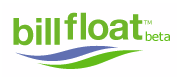 Wonga, which is based in England and not currently available in the U.S., hands over cash more directly. Wonga provides an extremely simple interface that allows you to select how much cash you need and how long you'll need to repay it.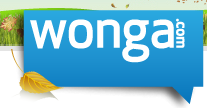 The services cap loans between $650 and $1,000 and do not offer loans longer than 31 days. These limits mean the services act more like payday loans then short-term loans. BillFloat CEO Ryan Gilbert said his service complies with terms of the FDIC's small-dollar loan template and that the company reviews a number of factors before issuing loans, such as: (1) Do the borrowers have a decent relationship with the biller? (2) How has the borrower interacted with their bank in recent months? Have they bounced a lot of checks, for instance? and (3) Are the borrowers really who they say they are? Additionally, the most a first-time borrower can receive is $225.
From a design and user experience standpoint, I do have to give a nod to Wonga. The service's mobile application is sleek, sexy and scarily easy to use. A couple swipes of some nicely designed sliders, a quick input of your information, and within an hour, your pockets have been refilled. It is actually that easy!
Risk vs. Reward
Even with this level of oversight, should consumers with obvious money issues be allowed to take out small loans? After all, these loans could potentially harm a consumer more than they would help. As a consumer in need, should you use a service like this if you're having a hard time paying your bills each month?
For me, the quick and easier answer is NO. While these loans do not compare to sub-prime mortgages in terms of size, both BillFloat and Wonga will turn to collection agencies to collect outstanding fees if you fail to pay back the loan. This alone could hurt your credit, while paying the loan back responsibly won't do much to help your credit.
To see how much a consumer would owe over a 30-day period when using one of these services, I ran a quick test. Borrowing $225 would cost you $14.06 in interest and service fees with BillFloat at a monthly interest rate of 3%. With Wonga, the same loan would result in a $48.85 cost at a staggering 21.5% interest rate. These fees are on par with, or in some cases higher than, standard bank overdraft fees. Maintaining an account with an online bank might save you some money, even if you overdraft. Some institutions, such as ING Direct, actually treat their overdraft fee as a short-term loan. When running the same test, I actually found ING DIRECT would only charge me $1.34, or 0.006%.
The results from my test highlight the one demographic these services really target, the underbanked. These two companies target consumers who clearly have issues with money management and need a little extra cash to pay bills or make purchases they can't or shouldn't be making.
While my opening statement about these services' ability to trigger the next credit crisis is probably a little harsh, there's no denying that these sites are providing seemingly "easy money" for those who should be budgeting, not spending. Though I give credit to both companies for their innovation and transparency, offering an easy way to access money that puts consumers further into debt is definitely a step in the wrong direction. Personally, I am going to focus on building a budget and generating positive cash flow.
Ask a Question