Wells Fargo Mortgage Balances Reduced in 8 States
Wells Fargo on Wednesday announced it would pay $24 million and reduce the amount owed on certain mortgages by $400 million in eight states.
The bank will issue about $400 million in mortgage payment forgiveness to Wachovia Pick-a-Payment customers who make on-time payments. The bank, which now owns Wachovia, will make the payments starting later this year. The $24 million payment and the forgiveness funds will go to eight states: Arizona, Colorado, Florida, Illinois, Nevada, New Jersey, Texas and Washington.
"We are pleased that Wells Fargo has stepped forward and agreed to work with us in avoiding another wave of foreclosures in our states," said Terry Goddard, Arizona Attorney General, who led the eight-state effort. "Their willingness to add to their existing principal forgiveness program is important to help consumers facing hardships who are deeply underwater in their homes."
The settlement cleared Wells Fargo of any wrongdoing.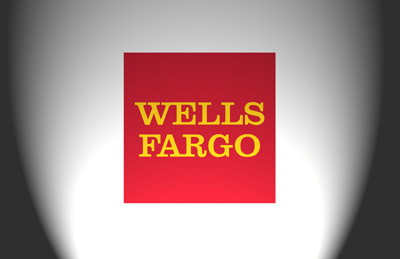 Mortgages 'Designed to Fail'
The reductions will be focused on at-risk customers who took out mortgages with Wachovia or Golden West Financial Corp. Both of those institutions were purchased by Wells Fargo between 2006 and 2008.
The mortgages in question, branded as Pick-a-Payment home loans, were pay-option adjustable-rate mortgages. One of the payment options given to consumers was to make monthly minimum payments that were smaller than the interest on the loan. If consumers opted to make only these minimum payments, they would eventually fall behind on their payments and end up unable to repay the loan.
"Pay-option ARMs essentially were designed to fail," said Lisa Madigan, Illinois attorney general.
The eight states who fought Wells Fargo and won did not include California, which may have been hardest hit by the popularity of these pay-option adjustable-rate mortgages.
Wells Fargo, the fourth-largest bank in the U.S., said it planned to take several steps to rectify mortgage situations for many borrowers. The bank will reduce the value of select loans to 150% of the home's value or cap payments at 31% of the borrower's monthly income by extending the length of the loan or reducing the loan's interest rate. These reductions will only be available when the borrower in question is in distress. Borrowers who make three years of on-time payments could be eligible for further principal reduction.
Read more about Wells Fargo mortgage reductions.
Mortgage Probes Continue
Although Wells Fargo could lose some money as a result of the settlement with the eight states, its mortgage department is faring much better than those of some other big U.S. banks. Chase, Bank of America and GMAC Ally have all halted mortgage foreclosures in 23 states while they investigate whether their employees reviewed the foreclosure paperwork properly. In addition to the investigations by the 23 individual states, the federal government could get involved. U.S. Attorney General Eric Holder said the Justice Department is looking into banks' mortgage foreclosure departments, which could bring more bad news for big institutions.
Ask a Question