PNC Foreclosures Stopped in 23 States
PNC Bank on Friday became the fourth major bank to stop mortgage foreclosures in 23 states, according to The Associated Press.
The precautionary step from the Pittsburgh, Pa.-based bank is the fourth in a row of major banks announcing temporary halts to mortgage foreclosures. Chase, Bank of America® and GMAC Ally have all stopped home seizures in the same 23 states in the past two weeks. The 23 states affected are those with foreclosure systems overseen by the courts. Bank of America® went one step further on Friday, postponing foreclosures in all 50 U.S. states.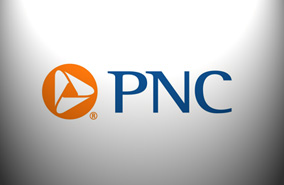 Improper Procedures
The banks are halting their foreclosures amid reports of improper foreclosure processing. The institutions may have employed "robo-signers," or employees that signed off on thousands of mortgage foreclosures each month without fully reviewing pertinent documents. Laws in the affected states say banks must read over all the foreclosure documents before going through with the seizure. The banks may have been in violation of state laws, so they are putting foreclosures on hold rather than breaking laws any further.
The mortgage meltdown and the consequent boom in foreclosures put pressure on banks to move as many home seizures as possible through their systems as quickly as possible. Here's a wrap-up of the national backlash against the banks.
Here's a list of the 23 states impacted by PNC's decision:
Connecticut
Florida
Hawaii
Illinois
Indiana
Iowa
Kansas
Kentucky
Louisiana
Maine
Nebraska
New Jersey
New Mexico
New York
North Carolina
North Dakota
Ohio
Oklahoma
Pennsylvania
South Carolina
South Dakota
Vermont
Wisconsin
Ask a Question