Obama Gets Involved with Bank Foreclosure Mistakes
Major banks have felt the consequences of their failure to review foreclosure documents over the past two weeks as U.S. President Barack Obama vetoed a bill that would have made it easier for banks to evict homeowners.
Foreclosure Freeze Overview
In the past few weeks there has been a lot of buzz about Bank of America®, GMAC Ally, Chase and PNC Bank needing to stop home foreclosures in order to reevaluate the system they used. Bank officials are required by law to read through affidavits carefully before signing off on them. Bank employees allegedly did not take enough care, meaning they have had to review their practices and halt the entire system.
Politicians Get Involved
Politicians have decided it is time to acknowledge the nations troubled foreclosure system. Obama vetoed a bill on Thursday that would've helped banks. The bill, which, before this week, was not well known, would have helped banks streamline the process of evicting homeowners that missed bill payments by allowing out-of-state and electronic notarizations. The problem with allowing electronic notarizations is the additional difficulty of tracing them back, and having all the proper paper work and documentation is crucial. Real estate layers had the biggest issues with bill and have made strong efforts to point out its possible pitfalls, saying the bill could allow for even more fraud.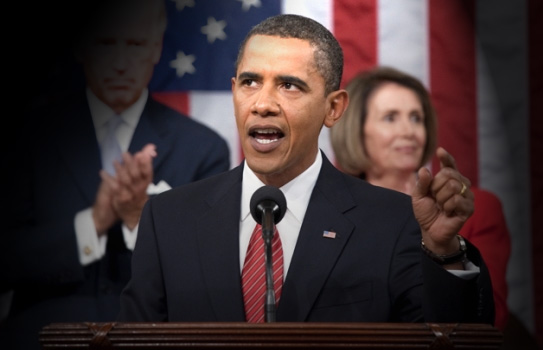 Congress immediately passed the bill with little debate, but Obama decided to veto it after pressure from the Democratic party. Some think the government should pay closer attention to the foreclosure crisis, according to The Washington Post. This controversy has added another topic of debate to the mid-term election season.
The Problem Keeps Growing
As the past week progressed, more and more major banks publicly announced decisions to look into foreclosure paperwork and put holds on foreclosures. PNC Bank, one of the nation's largest financial services organizations, announced Friday its plans to stop foreclosures in 23 states.
Another breaking story came as Bank of America® announced its plans to extend its stop on foreclosures to all 50 states after feeling some political pressure. According to The Washington Post, "At least 10 states … are seeking to expand a voluntary freeze on foreclosures by some of the nation's largest mortgage lenders to include more companies and more regions. And calls have increased for a nationwide moratorium — a move that could deal a blow to the earnings of big banks and grind to a halt the sale of millions of properties in foreclosure."
This problem has just turned from bad to worse. The already struggling industry might face large fees or further delays to correct their foreclosure fraud.
Ask a Question