Russian Spy Anna Chapman Pursues Banking Career
Anna Chapman may not have the best references on her resume, considering the cardinal law she broke at her last job: Getting discovered. But that hasn't stopped a Moscow bank from hiring Chapman, who worked as a Russian spy embedded in New York City.
FondServisBank — a bank that works with the aerospace industry — found itself in the spotlight last week when Chapman appeared at a launch of a Russian rocket held at the Baikonur Cosmodrome. The Associated Press confirmed on Monday Chapman attended the remote event as an adviser to the president of FondServisBank.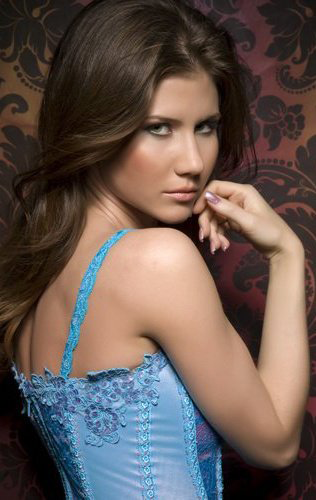 Background on Chapman
Of the ten spies discovered by the U.S. government, Chapman drew the most attention. After being deported back to Russia, Chapman stayed out of the public eye as headline after headline tried to dissect her life. Her recent appearance at Baikonur got the public buzzing again, as her photo appeared on television and made the front pages of multiple Russian newspapers.
During her time in America, Chapman resided in New York and passed under the radar as the owner of a real estate business in lower Manhattan while simultaneously working as a spy for the Russian government. Chapman conducted most of her spy work from a Manhattan coffee shop using her computer to communicate back and forth. It was the transfer of encrypted files passed between Chapman's computer and a passing van containing a Russian official that eventually led to her discovery. In early July, Chapman was deported back to Russia, where she became the spy sex symbol of the country.
Why The Bank Hired Her
The true reason for her hire is the topic of much speculation. Is it because Chapman has extensive knowledge on various technologies that can bring innovation to the bank? Or is it because of her looks? To put it bluntly, Anna Chapman is hot. Her flowing red locks, small frame and big eyes have brought the 28-year old Russian vixen a lot of attention. Attention that a bank could use and potentially profit from.
The bank has been evasive of the media and has only released a small number of strategically safe statements. FondServisBank said it "acquired an exceptionally creative and what is of equal importance multifaceted employee who is truly concerned about the fate of Russia." Whether or not the bank hired Chapman as a PR stunt or not remains unclear, but it is clear, however, that the decision has made a big media stir.
Ask a Question