Title Insurance Takes Center Stage During Foreclosure Freeze
Title insurance may be a cost that many homeowners want to avoid, but many homeowners are discovering just how important having a title insurance policy is in the midst of huge foreclosure freezes sweeping the nation.
In the past few weeks, some of the nation's largest mortgage lenders, including Bank of America®, JPMorgan Chase, and GMAC Mortgage have stopped foreclosure proceedings due to allegations that mortgage officers took lazy approaches to processing foreclosure paperwork.
Freezing foreclosure proceedings may offer a temporary sigh of relief for underwater homeowners, but it can pose a threat to some homebuyers while, at the same time, revealing the value of having title insurance.
What is Title Insurance?
With every real estate property sale, there is a transfer of ownership from seller to buyer that is documented with a title deed. The title deed is proof of ownership. Despite having this document, ownership disputes do sometimes arise after the completion of a sale. For example, heirs of those who owned a home many years ago may return to claim that the sale of the property was illegitimate.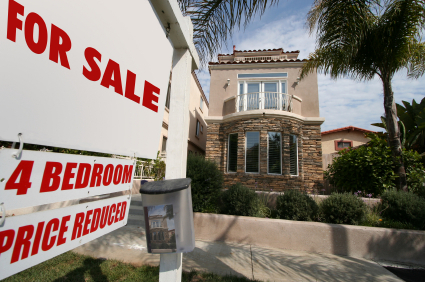 The primary purpose of title insurance is to protect the buyer's ownership of the property. If an ownership dispute should occur, the title insurance company would attempt to settle with the previous owners by writing them a check to walk away from the title of the home. If a settlement cannot be reached, there is a chance that the current homeowner could lose the property.
Title insurance can cost up to several thousand dollars. It is paid with a single lump sum as part of the sale's closing process. Home buyers who purchase homes with a mortgage are usually required by mortgage lenders to purchase a title insurance policy.
Why It Matters Now
The focus on title insurance has increased of late because there are many home buyers who were in the market for cheap homes caused by the burst of the recent housing bubble. According to a report by RealtyTrac Inc. on September 30, foreclosure sales accounted for 24∞ of all home transactions in the second quarter of 2010.
Because of the news that a few of the biggest players in mortgage lending have put foreclosures to a halt, new owners of foreclosed homes could find the previous owners knocking on their doors. Lenders would have spend time to review foreclosure documents while those who recently bought a foreclosed home could be asked to leave.
It would be a sad story for homeowners who put their life savings into a foreclosed home to find that they don't legally own it. Title insurance offers consolation to those facing the possibility of ownership disputes.
Home buyers who purchased foreclosed property with cash are at
higher risk since they are not required to buy title insurance. Potential buyers of foreclosed-upon homes should seriously consider taking out a title insurance policy or avoid the entire foreclosure market until the foreclosure freeze is over.
Ask a Question