Foreclosure Freeze Investigation Extended to All 50 States
Attorneys general in all 50 states have formally launched a joint investigation into allegations that mortgage companies violated foreclosure filing laws, according to The Associated Press.
UPDATE: Early Wednesday, 49 states announced a joint investigation into allegations of widespread foreclosure fraud. On Wednesday afternoon, Alabama joined the investigation. The federal government has not yet announced plans to issue a nationwide foreclosure moratorium. Ten states have already started in-depth investigations of foreclosure filings.
Legal and financial industry officials in the states will look into whether employees at banks performed foreclosures without filling out paperwork properly. The probe could affect hundreds of thousands of homeowners.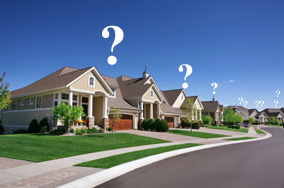 "This group has the backing of nearly every state in the nation to get to the bottom of this foreclosure mess," Iowa Attorney General Tom Miller, who is leading the probe, told The Associated Press.
The wide scope of the investigation could eventually force some of the largest companies in the home loan industry to change the way they do business. Penalty fees and restructuring of the industry could result.
"You can't take away people's property rights based on fraudulent evidence," Ohio Attorney General Richard Cordray said Wednesday in a televised interview with Bloomberg.
Cordray said banks needed to quickly help the government sort out the foreclosure inquiry.
Big Banks Already Cut Foreclosures
The foreclosure freeze has been on the minds of big banks for nearly a month. GMAC Ally in late September halted mortgages in 23 states, knocking over more foreclosure dominoes. Bank of America®, Chase and PNC, three of the nation's largest mortgage processors, all stopped home seizures in the same 23 states. Bank of America® took its caution one step further by stopping foreclosures in all 50 states.
The federal government considered issuing a nationwide foreclosure moratorium, but the administration of President Barack Obama decided a nationwide ban on foreclosures would harm the housing market too much. It remains to be seen how much the 49-state investigation will clog the housing market.
Ask a Question