Gold Prices Near Record Highs on Fed Quantitative Easing Hints
Gold prices approached record high levels Wednesday as investors turned to the precious metal as the U.S. dollar lost strength.
Before the Wednesday surge, gold prices had struggled of late. The growth in the value of gold was triggered by the release of minutes from a U.S. Federal Reserve meeting in which officials discussed generating additional federal stimulus to assist the weak dollar and stagnant U.S. economy.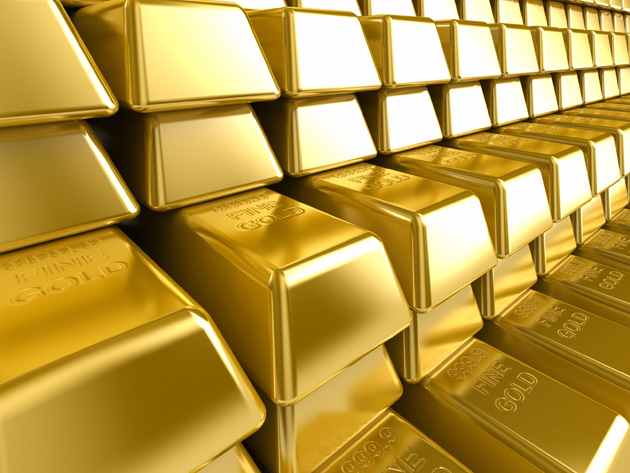 Fed Meeting Pushes Gold Higher
The Federal Reserve met in September to discuss the economic issues at hand. The minutes from that meeting were released this week, hinting that the Fed might announce a move toward quantitative easing at its next official meeting in November. The Fed would turn to quantitative easing to promote inflation of the dollar and steer the economy away from deflation. Easing would involve the Fed printing more money to buy more government debt and pumping additional money into the economy. The influx of money would make each dollar worth less and help stave off deflation.
As the dollar loses value, hard commodities such as gold become more valuable. That's why speculation on the possibility of quantitative easing has spurred the rise in the price of gold. Goldman Sachs Bank USA yesterday pushed its 12-month gold prices outlook to $1,650 per ounce, which would be more than 20% higher than gold's current level. The investment bank expects gold to hit $1,400 within three months and $1,525 in six months.
Ask a Question