Mortgage Foreclosures Rise, Repossessions Hit All-Time High
Officials in 50 states are investigating allegations that some of the nation's largest mortgage issuers rushed through the foreclosure process and failed to file proper paperwork. So it comes as no surprise that homes were foreclosed upon at record rates in September before the foreclosure freeze hit.
The number of foreclosures in September rose by 2.53%, according to a RealtyTrac study. September's foreclosure numbers were 1.10% higher than those of September 2009, the first annual increase since May. The annual increase is a particularly bad sign considering how poorly the real estate market fared in 2009. The new numbers disappointed those hoping 2010 would bring a recovery and fewer foreclosures.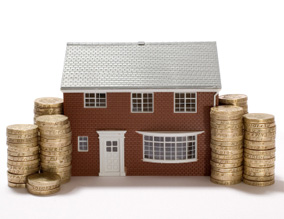 Setting Foreclosure Records
Bank repossessions, the action that happens to foreclosed-upon homes after they fail to sell at auction, broke 100,000 per month for the first time since RealtyTrac started its survey in 2005. The September number was a record-high 102,134.
One in 371 American households received a notice of foreclosure in September. Overall, about 347,000 properties nationwide were in the process of foreclosure during the month.
Change in the Works
Chances are, October won't see nearly as many foreclosures as September did. That's because three of the nation's top mortgage companies have suspended foreclosure proceedings in 23 states and Bank of America® has stopped home seizures in 50 states. Meanwhile, attorneys general in all of the nation's states announced Wednesday a joint investigation into the banks' alleged improper foreclosure filings. The nationwide investigation has not yet come to any conclusions or issued any rulings and the federal government has, to this point, avoided a nationwide foreclosure moratorium, but the number of foreclosure sales and bank repossessions should drop in October as a result of the widespread freeze.
Ask a Question