Mozilo, Bank of America to Pay $67.5M Settlement
Angelo Mozilo, co-founder and former CEO of Countrywide Financial, is set to pay one of the largest penalties ever issued, $67.5 million. The penalty is part of a settlement regarding fraud charges for the former executive of the mortgage-lending company Bank of America® purchased in 2008.
After the settlement was announced, U.S. District Judge John Walter called it "fair and in the public interest," according to CNNMoney. The judge said, "In my view the proposed settlement is very reasonable in light of the significant hurdles that both sides would have faced in proving their case at trial."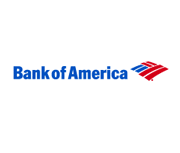 Mozilo will be required to pay the penalty to the Security and Exchange Commission for filing false documents with the authority. He allegedly defrauded investors and was not forthcoming regarding the risks tied to the company's mortgages. About one-third, or $22.5 million, of the sum will go toward civil penalties.
Mozilo is not the only ex-officials feeling heat from the SEC. Former Countrywide president David Sambol and former CFO Eric Sieracki are expected to pay $5.25 million and $525,000, respectively. The three were first charged with fraud last year. They initially denied the accusations but during today's settlement pleaded no contest.
How Mozilo Will Pay
Bank of America® will pick up the tab, since the bank acquired Countrywide in 2008 and got rid of the name within ten months. The bank is no stranger to covering for Countrywide employees. It has already agreed to pay $600 million to end a class-action suit filed by Countrywide ex-shareholders.
Ask a Question