For-Profit Colleges Spark Political Debate
For-profit colleges have gained some controversial attention recently as they have become the center of debate between Republicans and Democrats.
The dropout rate is 56% for 16 major for-profit colleges, according to a report released by the Senate Committee on Health, Education, Labor and Pensions. That high dropout rate, combined with high student loan interest rates, has raised concern from some lawmakers. U.S. Sen. Tom Harkin (D-IA), chairman of the Health, Education, Labor and Pensions Office, is at the forefront of the movement to bring the debt and diploma inconsistencies to light in Washington.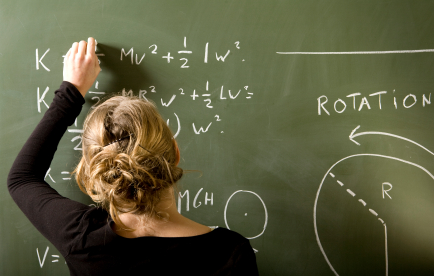 Problems with For-Profits
According to Harkin and his committee, for-profit schools are not providing an education proportionate to their tuition costs. The amount of debt these schools saddle students with could negatively impact the students and the U.S. economy as a whole, according to Harkin. Additional statistics from the Senate report and Bloomberg:
Only about 38% of students at for-profit four-year colleges graduate within six years. The numbers are higher at public universities (53%) and at non-profits (64%), according to a research report by the National Center for Education Statistics.
Federal dollars make up for 87% of the revenue at 14 for-profit schools.
43% of all 2010 student loan defaults were from for-profit colleges according to the president of advocacy group Institute for College Access & Success.
95% of students need to take out loans in order to enroll in for-profit colleges.
Opposing Views
At a Thursday committee hearing about for-profit colleges, U.S. Sen. John McCain (R-AZ) let his sentiments known when he read a statement supporting the colleges from a lobbyist's opinion and suggested the Senate committee adopt a different agenda in January, according to The New York Times.
Not everyone is quick to accept the statistics listed above. Harris Miller, the president of the Association of Private Sector Colleges and Universities, thinks that the Senate Committee on Health, Education, Labor and Pensions research is one-sided. Miller found that the findings "do not agree with other data on for-profit colleges' outcomes," according to the Times. Miller also told the paper, "for-profit colleges do better than other institutions in helping nontraditional students, and that taxpayers spend far less on students at for-profit colleges than on those at public colleges that get large government subsidies."
The Great Debate
The issue has Democrats, Republicans and students up in arms is the proposal of the "gainful employment" rule by the Education Department. Gainful employment attempts to add incentive to for-profit schools and their students by requiring proof students are benefiting from their education and landing well paying jobs that would allow them to pay off debt. If for-profit colleges fail to meet these requirements, they would lose access to federal student aid funding.
The New York Times reported that the department's proposal garnered more than 90,000 comments. Because the proposal earned so much attention, federal education secretary Arnie Duncan decided to hold off on finalizing the proposal until reading and evaluating the comments.
Ask a Question