Breast Cancer Awareness Month Brings Donations, Potential Scams
October means many things: hot drinks, chilly weather, Halloween and Breast Cancer Awareness Month.
Every October, breast cancer charities pull together to teach Americans about the serious disease and to raise money for research on prevention or a cure. One of the staples of Breast Cancer Awareness Month (BCAM) is the pink ribbon — an international symbol of Breast Cancer Awareness. As the popularity of BCAM has taken off, the concept of displaying pink has grown past the just the ribbon. Buildings are illuminated in pink to show support, organizations wear all pink and retailers even offer a percentage of their proceeds on pink items to go towards breast cancer research.
A Sales Opportunity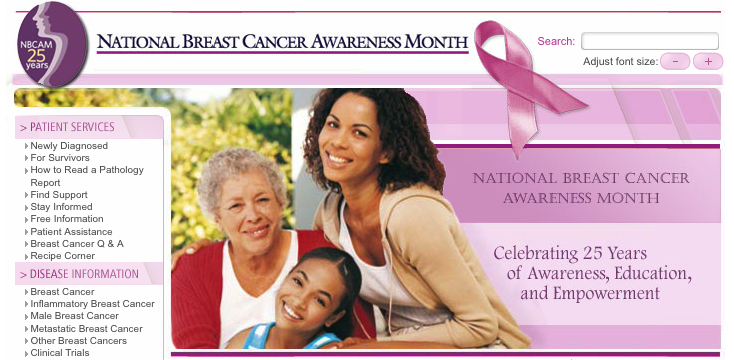 Unfortunately, more and more retailers are seeing Breast Cancer Awareness Month as a sales opportunity. It is easy to take advantage of consumers when selling pink merchandise advertised to benefit charities because many Americans want to help the cause, but do not actively have the time or money to seek out a charity, according to The Los Angeles Times. Paying a few extra dollars is more convenient and comes with the added benefit of getting something in return.
Where is Your Money Going?
The American Institute of Philanthropy is a website dedicated to educating donors about different charities available. Daniel Borochoff, the president of the nonprofit organization, spoke with the Times about the problem with pink products: "The makers of some pink products donate proceeds only for a limited time … [They] may command a higher price tag, and sometimes they will remain on sale after the donation period ends — even with the higher price."
Some manufacturers resort to a donation cap where regardless of the profit from sales they donate the same amount. Some companies highlight the fact that "A percentage of total profits go to…" but the problem here is the profits may be so low that the total amount donated ends up as a very small percentage. In both cases, there is a high risk that your money might not be fully devoted to breast cancer research. It may not seem like a big deal, considering the company is donating something — however big or small — to breast cancer research, but these products can sometimes come with higher price tags to account for the store's promise to use your money.
Grading Charities
The American Institute of Philanthropies has come up with a criteria system in which it assigns a grade to charities based on financial performance measurements. It analyzes the portion of total expenses spent on charitable programs through percentages. A passing grade of 60% is considered reasonable for most charities and 75% is the percentage given to the highly efficient charities that spend three-fourths of their funding on programs.
| Foundation | AIP Grade |
| --- | --- |
| Breast Cancer Fund | A- |
| Breast Cancer Research Foundation | A+ |
| National Breast Cancer Coalition Fund | A |
| Susan G. Komen for The Cure | B+ |
To learn more about other charity ratings visit the American Institute of Philanthropy charity watch section.
What Should I Do?
Make sure to read the fine print. Stores should have flyers, labels or posters detailing their Breast Cancer Awareness Month promotions and how long they last. The best thing to do is not fall for those sales schemes and buy what you want. If the pink product costs more, use the difference to donate to a charity yourself. That way you will know that all your money will go to the charity directly. Sadly, you should be careful when choosing a direct charity, too, because of the possibility of charity fraud. The best thing to do is educate yourself on each and every charity and pick which one you feel is best.
Ask a Question