Slow Economic Recovery Worries Experts
Recovery? More like recession. Economists may have officially declared the recession over, but many Americans are still waiting for economic conditions to improve.
The New York Times recently reached some stark conclusions on the state of our economy. The slow recovery, the nation's crippling debt and the lack of job creation have left many Americans wondering what the recession-to-recovery title change has brought the country.
Pessimistic Numbers

The wave of foreclosure freezes couldn't come at a worse time. The nation has struggled in the past year to recover from the most severe economic recession since the Great Depression. The recession left the banking industry and housing market with bleak outlooks. With November elections right around the corner, policy makers and the public are both looking at the figures trying to decide what should come next.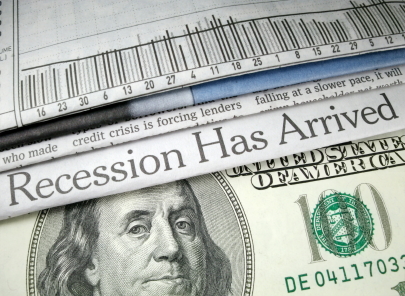 The Times crunched some numbers and found that the economy's continued struggles might have some negative implications in the upcoming mid-term elections. The paper also predicted the 2012 elections also will be affected, unless the nation experiences an economic upturn:
The monthly unemployment numbers have brought consistent disappointment. The latest tally placed unemployment at 9.6% in September, according to the U.S. Bureau of Labor Statistics. Top officials in Washington say unemployment might rise from that level in coming years. If this static trend continues, projections say the recovery could take as long as nine years. The alarming part is, the nine-year estimate does not include the nearly six million jobs necessary to account for the expanding population during that time.
The Times spoke with Allen L. Sinai, the chief global economist for consulting firm Decision Economics. Sinai predicted the housing market could take 13 years to return to peak levels. Home prices have dropped 20% since 2005.
CoStar Group, a data firm that provides information to the commercial real estate industry, found the commercial vacancy rate is growing. The group predicted it would take about ten years to account for these vacancies. Large cities are facing high commercial vacancy rates, such as Phoenix — 21.4%, Las Vegas — 19.7%, Dallas/Fort Worth — 18.3% and Atlanta — 17.3% all these figures have jumped in the past year.
What it Means
The numbers do not paint a bright picture for the immediate future of our economy, but they do include some highlights. Unemployment has dropped in many parts of the U.S. from previous recession-era highs and some employers are hustling to create more jobs. The stock market has also started to rise since the end of the recession.
The fact that things do not seem to be improving as quickly as everyone would like is dampening spirits left and right, yet the economic situation is not truly worsening. The main problem with the slow recovery is that the vulnerable economy could be pushed into a double recession or deflation rather suddenly.
Ask a Question