Wal-Mart Price Cuts Harm Revenue
Wal-Mart was already known for its low prices, and after feeling pressure due to sluggish sales, the retail giant decided to go even lower. Unfortunately for Wal-Mart, this move ended up costing the company.
JPMorgan studied five retail-store chains over the past 21 months: Walmart, Kroger, Safeway, Whole Foods and Harris Teeter, a Southeast-based retail chain. Some examples of the price cuts include Heinz ketchup dropping to $1 from $2.42, Kraft Macaroni & Cheese cut to $2.50 from $3.58 and 50-ounce bottles of Tide laundry detergent selling for $2.50, down from $8, according to TIME.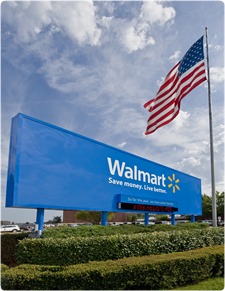 Cost-Cutting Backfires
The retailer's strategy was to drastically drop prices in order to bring customers in and consequently drive up sales. Customers rushed in, but as soon as they purchased the bargain-priced goods, they rushed out without buying anything else, causing Wal-Mart to lose money.
"It did not do what we had hoped it would do. It did, however, drive price perception. It did not drive sales or traffic," said Bill Simon, president and CEO of Wal-Mart U.S., in a September conference with investors in attendance.
The store's low prices depressed sales and resulted in a 1.8% drop in same-store sales. Sales have fallen for five consecutive quarters.
Wal-Mart Rolls up Rollbacks
Returning customers might be the ones who pay for Wal-Mart's strategic error. The store plans to increase prices to account for the lost revenue. JPMorgan did find Wal-Mart had the lowest prices of the five retail chains in the study, with a basket cost of $95.75. The second-most affordable was Kroger, at $101.93. Although the brand typically does well during weak economic times, it is currently 15% off its pre-financial crisis high.
The company plans to meet with investors at its Arkansas headquarters to discuss a potential shift in direction. In addition to the price increases, Simon brought nearly 300 brands back to the store's shelves after they were eliminated in an unpopular decision to make aisles less cluttered and more organized. Other changes remain in the works, but for now the company is focused on improving sales.
Ask a Question