Bank of America Loses $7.3B in Third Quarter
Bank of America®'s foreclosure unit might have received some good news this week, but the company's ledger faced some bad news. The biggest bank in the nation lost $7.3 billion, according to its third-quarter financial report, released Tuesday.
Bank of America® chalked its third-quarter losses up to a one-time charge that hit its credit card division. The bank would have posted a much more robust $3.1 billion profit without the charge to its credit card unit.
Federal Regulations Hit Bank of America®
The one-time charge that cost the bank more than $10 billion is part of the Dodd-Frank Wall Street Reform and Consumer Protection Act. The loss was the result of new limits on debit card fees.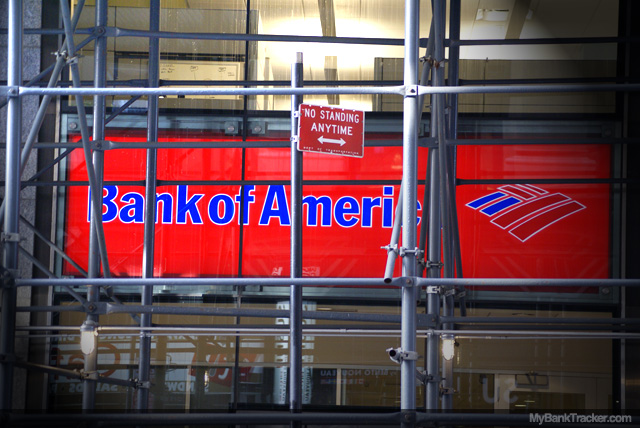 "The goodwill impairment charge does not impact regulatory capital … and has no impact on the company's ability to serve its customers and clients around the world," the bank said in a press release. "The charge results from the limits to be placed on debit interchange fees under the financial reform legislation enacted in July 2010, which will reduce future revenues in the Global Card Services business.
Better News Elsewhere
The bank reported improved performances from its mortgage and consumer credit businesses. Bank of America® stock fell in the past few days as worries mounted based on the mortgage foreclosure freeze. Bank of America®, at one point, halted foreclosures in all 50 U.S. states to evaluate allegations of improper processing. The bank on Monday announced plans to restart foreclosures in 23 states as it had not yet uncovered any improper paperwork. The fact the bank was able to apparently get the foreclosure situation under control quickly could definitely help limit the bank's expenses.
Goldman Reports Profit
Goldman Sachs Bank USA also reported its third-quarter results Tuesday. The investment bank posted a net revenue of $1.9 billion in the third quarter, up from just $613 million a quarter previous.
Several other big banks have already reported third quarter performances: JPMorgan Chase Bank earned $4.4 billion and Citigroup posted a $2.2 billion profit.
Ask a Question