Foreclosure Freeze: What to Do if You Bought a Foreclosed Home
Major lenders such as Bank of America®, JPMorgan Chase, PNC Bank and GMAC Ally are investigating thousands of foreclosures for errors in their paperwork processing.
What are some steps you should take if you happened to buy a foreclosed home?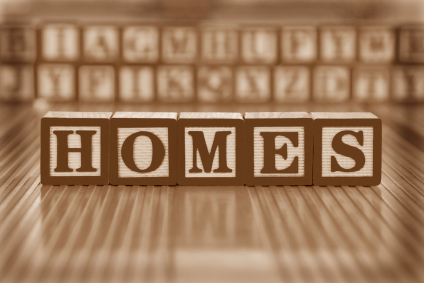 The cheap price tag of a foreclosed home may have seemed like a steal until news spread that foreclosures had been halted and a panic ensued among foreclosed home buyers. Many new homeowners are concerned they will be forced out of the homes that they, in many cases, spent their entire life savings to buy and renovate.
Lawyers are being bombarded by foreclosed-upon sellers inquiring about getting their homes back, and buyers who are learning how to deal with possible title problems.
If you are a recent buyer of a foreclosed home, there are some things you should do to prepare for the worst case scenario where you may be asked to leave your newly purchased home.
Steps to Take If You Recently Bought a Foreclosed Home
1. Consult your real estate attorney.
The very first step would be to call the lawyer who closed the sale on your foreclosed home and ask about your specific situation.
2. Check if you have title insurance.
Title insurance is a safeguard for the buyer in the event of a title ownership dispute. The title insurance company will attempt to settle any dispute by paying off the party who is trying to retake the title to the home. If you bought the foreclosed home with a mortgage, you'd most likely have a title insurance policy.
3. Consider buying title insurance.
Homeowners who paid for a foreclosed home with cash are not required to buy title insurance during the closing process. Therefore, if someone disputed your title ownership, you'd be responsible for the hefty costs of legal expenses to fight the claim.
Now, it may be difficult to purchase title insurance or the company may charge a higher premium for a policy because the title insurer may find that foreclosed properties are currently more risky to insure.
4. Conduct a title search to see if you have a clear title.
You'll want to conduct a title search to reassure yourself that the title is clear with no liens or lawsuits against the property. Optimally the title is clearly established with no loose ends. A title search could cost up to a few hundred dollars.
5. Perform a title search every six months for the next few years.
Even if your initial title search showed no outstanding complications with the ownership of a property, it is still a good idea to perform a title search every six months (especially if you are looking to sell) due to the current commotion.
6. Monitor your title insurance company.
Title insurance companies, like all other financial insitutions as of late, are susceptible to the harsh economic conditions that are still hanging around. Although it is quite rare, you may be left without the protection of a title insurance policy if your title insurance company happens to go under. Spend a few seconds every six months or so to simply check that your title insurance company still exists.
Ask a Question