Wells Fargo Earnings Up 7%
Wells Fargo reported Wednesday its earnings were up 7% in the past quarter, beating analysts' expectations.
Wells Fargo's third-quarter financial report (PDF) said the bank posted $3.3 billion in revenue in the third quarter of 2010, a record for the bank. The 60-cent per share profit beat estimates by about 10%.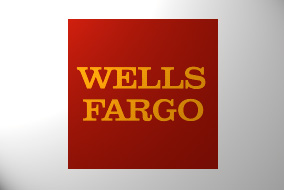 Bank officials said the late-2008 merger with Wachovia went well, generating better-than-expected profits.
"Record earnings in the third quarter reflect the success of the Wachovia merger and the benefits of Wells Fargo's steady commitment to our core business of helping customers succeed financially," said John Stumpf, Wells Fargo CEO. "We have already completed integration of many systems and lines of business,and converted banking stores in the first Eastern markets – Alabama, Tennessee and Mississippi – to Wells Fargo in September, with virtually no customer or systems issues. The foundation is solidly in place to continue conversions in the East this year and throughout 2011."
Strong Across-the-Board Performance
Wells Fargo lost a good deal of potential revenue because of regulatory changes to overdraft fees and the poor performance of mortgages. The overdraft opt-in legislation enacted earlier this year cost the bank $285 million. Low mortgage rates contributed to a $702 million decline in mortgage-based revenue.
Regardless, the bank made money in nearly every department. One large source of income was a $650 million fund the bank released that it had previously set aside in case it experienced further losses on loans as the economy took hits. Releasing that money helped the bank's bottom line and showed that it has more confidence about its outstanding loans and its situation within the economy. The bank has not yet felt any negative impact from the foreclosure freeze that has hurt four of its largest competitors.
Ask a Question