Bank of America Free Checking Discontinued
Bank of America® made a big change to its most basic account this week, announcing it would no longer offer completely free checking. The bank's free checking will now come with stipulations such as balance requirements or out-of-branch-only banking. The move from one of the nation's largest financial institutions could signal a sea change in the way banks handle free accounts.
Rumors of banks ditching free checking programs have circulated since politicians signed the Dodd-Frank Wall Street Reform and Consumer Protection Act into law. First, Wells Fargo announced its plans to curtail free checking for new customers. Now Bank of America® is hopping on the same bandwagon.
Bank of America® Makes Shift
Bank of America®, one of the world's largest financial institutions, announced earlier this week its plans to change how it conducts business with customers. The most dramatic shift is the near-elimination of free checking.
In August, Bank of America® launched an eBanking account that offered a free checking account to those consumers who banked without the use of tellers or branch services. The catch to having this free account is that you would need to pay $8.95 to access bank tellers or paper statements to make basic transactions that would otherwise not be available.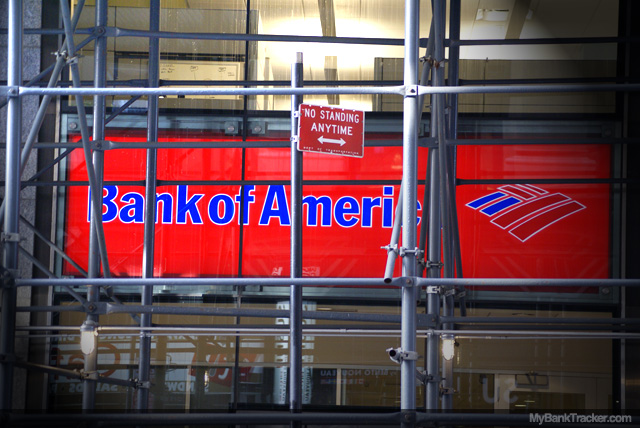 Another feature Bank of America® began offering to offset financial overhaul losses was the "Emergency Cash" option, charging customers $35 to make withdrawals from ATMs exceeding their account balance. This charge differs from an overdraft charge because the customer needs to explicitly accept the $35 charge to obtain the emergency cash.
Many critics say the reason free checking accounts are disappearing is because banks have lost a massive amount of revenue due to the regulation of overdraft fees as well as interchange fees.
Anne Pace, a Bank of America® spokesperson, had a counter argument: "Customers never had free checking accounts, they always paid for it in other ways, sometimes with penalty fees." Pace made the argument that the title "Free Checking" always had its fine print and clauses, the difference now is that the clauses are changing.
Some Still Offer Free Checking
Although discussions about getting rid of free checking have been happening for months, Bank of America® is one of the first banks to publicly announce changes to its checking accounts. Some banks are struggling to keep free checking around and other banks are insisting they are keeping free checking. There are still plenty of checking accounts that offer good deals for their services:
M&T Bank is offering up to $200 for customers who sign up for their personal checking accounts.
Bank of America® has a deal offering $75 cash back for MyAccess Checking. This deal expires in a little more than a month so check it out now. BofA also has a checking account that allows you to earn up to $220 in statement credits.
Citibank has the Citigold checking account where you get $100 for opening up an account before December 31.
Although all of these accounts have good features and offer rewards make sure you check out the fine print and see how long these offers last. Make sure to check out any hidden fees that also maybe attached to these accounts.
Ask a Question