Save Money by Knowing Your Banking Habits
Have you ever taken a moment to think about the relationship you have with your bank? Surprisingly, most individuals choose a bank without considering their money habits. Knowing how you use your bank could save you money.
There's no denying banking can be expensive, but it doesn't need to be. If you are paying an assortment of fees each month the answer could easily be that you have the wrong account. If you are in the market for a new account, take a minute before you start your search and make a list of the ways you interact with your bank.
If you are unsure of how to make this list, don't worry. The best approach is to take last month's statement and highlight any bank fee you paid that month. Once you have established base costs, start thinking about everyday actions.
ATM Surcharge Fees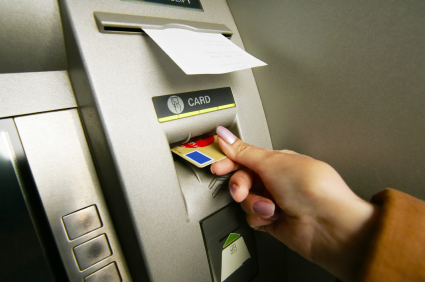 In my last search for a new account, I found ATM surcharge fees were a big issue. I constantly use ATMs to withdraw cash, and using other banks' ATM machines could lead to big fees at the end of the month. For example, as a Chase member I was being charged $2 every time I used another bank's ATM. This was in addition to the regular $2 fee we all pay to use the other machine. In the end, three ATM transactions a week added up to $12 in fees. I needed to break this banking habit or find another account.
While opening an online checking account was a potential solution, I actually prefer to have my checking account at a bank that has branches. In preparing my list of banks to consider, I realized I needed a bank that had nearby branches and a number of ATMs around the city.
Online Banking
Due to government regulations, banks have introduced new fees to make up for revenue losses. Knowing about these fees could help ensure you meet account requirements and avoid unnecessary fees.
A good example is the push to eliminate paper statements. As banking continues to move more and more online, banks are creating new kinds of accounts. Bank of America introduced this year an eBanking checking account designed for the online consumer. There is no fee until you choose to use the branch, at which point an $8.95 fee will be charged. Other banks charge $3 to receive paper statements. In situations like this, you need to consider online banking and whether or not you are comfortable with it. If you are willing to bank online, your selection of accounts could increase while your chance of facing fees could decrease.
One of the first articles MyBankTracker ever published was on choosing the right bank for your needs. In the article, a reader shared a comment that reflected what many people face each day: "The one that really hit home was the "legal" fine print for a new credit card. It came with a 5.5% rate so I charged away only to find out that the rate jumped to 19% if I was late even once with a payment by a day."
The reader's comment stands as another example of a problem we as consumers often face: Choosing a bank account or credit card without considering whether our banking habits are a good fit. By knowing what works best for you, you should be able to find a bank that suits your habits and meets your needs while saving you money by eliminating fees.
Ask a Question