Small Banks Hold Size Advantage
The financial crisis has left every bank — large and small — trying to figure out how to bounce back. It looks like small banks my have found a benefit to their size, according to the Wall Street Journal.
JPMorgan Chase, Citigroup and Bank of America® may be too big to fail but their current foreclosure crisis among other disadvantages is stunting their recovery process.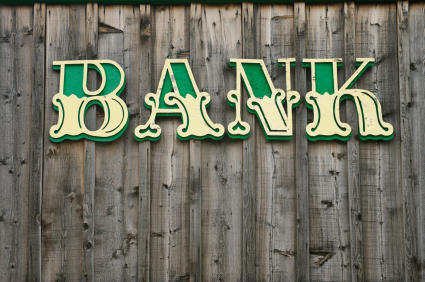 Small Banks Benefit

One of the biggest advantages small banks have is the ability to make great strides by acquiring failed banks. Typically when a bank fails the FDIC comes in and tries to find a healthy bank that can absorb the business. Many small banks that fail do not have the level of business that would spark the interest of big banks. In many cases, smaller healthier banks are usually the recipients of the failed banks. One example the paper used was the Bank of the Ozarks in Little Rock, Ark. After Bank of the Ozarks acquired two failed banks, its third-quarter profits more than doubled.
Smaller banks have reported slow, modest growth in loans while large banks have been struggling. Large banks such as Citigroup and Bank of America® are expected to report continued declines in investment banking, income from credit card fees and sluggish loan growth.
"Third-quarter revenue at J.P. Morgan's investment banking unit, which includes trading, was down 28% from a year ago, as fixed-income revenue fell 38%. J.P. Morgan credit card balances also fell 17% from a year ago, while net revenue in card services dropped 18%," according to the paper.
Although big banks may have the upper hand when it comes to trading, it can also prove to be a slowdown especially now. The biggest hindrance to growth big banks are facing are the foreclosure moratoriums and allegations of inappropriately handling the foreclosure paperwork. Big banks have been hit hardest by the financial reform, especially when it comes to credit-card fees and accommodating the government's regulations.
With loan demand taking center stage, small banks may have a chance at coming out on top when they issue third-quarter financial reports.
Ask a Question