Average Student Loan Debt Grows to $24K
College graduates in the class of 2009 had an average of $24,000 in student loan debt, according to The Institute for College Access and Success.
Report Highlights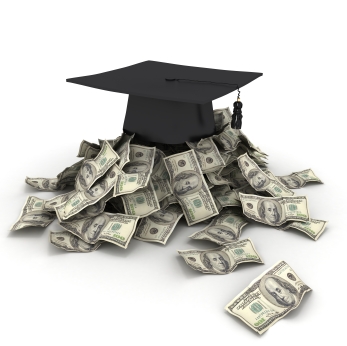 Everyone knows paying for college can be a burden. According to the report, this burden is growing. According to The Institute for College Access and Success student loan debt was up 6% from 2008 and post-grad unemployment has been climbing as well. In 2008, unemployment after graduation was at 5.8%. In 2009 that number jumped to 8.7%.
Many students struggling to find work are forced to move back home post-graduation while they look for jobs. The report evaluated graduates from various types of colleges, including public and private nonprofit four-year colleges with loans. The report also analyzed the average debt levels in all 50 states and the District of Columbia.
The two with the highest average debt levels were the District of Columbia with $30,000 per student and New Hampshire with $29,443 per student. The lowest average debt levels were reported in Utah with $12,860 and Georgia with $16,568.
Things to Know
If you are planning on taking out student loans there are ways to manage your debt and even lower it before you graduate.
Monitor your spending: It can be easy to get wrapped up in social events while you are in college but if you start practicing smart budgeting early you can bulk up your savings. By graduating with a cushion of money you will be able start paying off your loans early.
Make sure you are not taking out more money than you need. Keep your loans to the bare minimum and if you need extra spending money getting a part time job is always a good idea.
Consider consolidating your student loans to make your payments more manageable and help you stay on top of your other bills.
Ask a Question