Bank of America Foreclosure Errors Found
Bank of America® said it found problems in some of the mortgage foreclosures it investigated as part of its 50-state foreclosure freeze.
The bank, which restarted foreclosure processes today on 102,000 foreclosures in 23 states, found errors in 10 to 25 of the several hundred foreclosures it analyzed in the past week, according to The Wall Street Journal.
Minor Errors
A Bank of America® spokesperson characterized the errors as minor. The problems included an address missing a number, misspelled borrowers' names and a missing signature on a document. Though those missteps might not be deemed serious enough to overturn a foreclosure, the fact that the bank found these various issues while investigating fewer than 1% of the 102,000 it is resubmitting might seem a bit troubling. Until Sunday, Bank of America® had not acknowledged any errors in its foreclosures.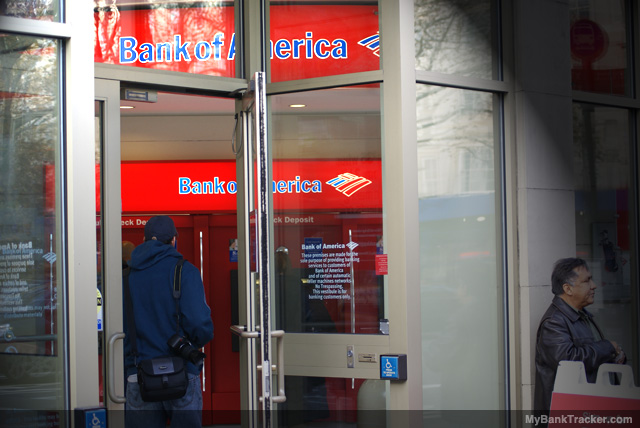 Bank of America® was one of four major mortgage lenders to suspend foreclosures in multiple states after allegations of improper foreclosure processing arose. First, the bank stopped foreclosures in 23 states. A few days later, Bank of America® halted home seizures in the rest of the nation just to be safe. The bank last week announced plans to restart mortgages in the initial 23 states based on the results of an internal review of fewer than 1,000 files, according to the paper. That review apparently yielded the aforementioned problems, but not problems that "would affect the plain facts of the foreclosure," according to Bank of America® CEO Brian Moynihan last week on a conference call.
Key Piece of Housing Market
The status of Bank of America®'s mortgages is crucial because the bank is among the most important players in the U.S. housing market. The institution owns about one-fifth of the nation's mortgages.
The bank has faced mortgage-related problems before. Countrywide Financial, which Bank of America® purchased in 2008, was a subprime mortgage lender that ran into big problems as a result of the mortgage meltdown. Merrill Lynch, another Bank of America® acquisition, had troubles with the mortgage-backed securities it sold to investors.
Ask a Question