How the Foreclosure Freeze Affects the Housing Market
During today's housing crisis the decision to buy a house is not an easy one. Throwing in the recent foreclosure freezes makes the decision even more complicated.
How Foreclosures Could Affect Buyers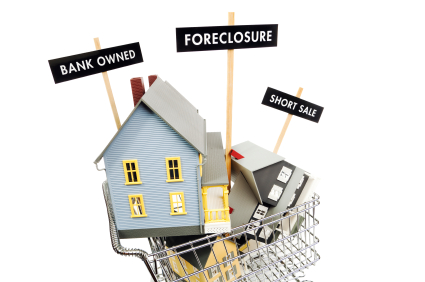 Foreclosure freezes by four of the nation's largest mortgage firms have left a huge impact on the housing market, leaving many people wondering what's next? The only buyers currently set to be affected are those who bought a property that was previously foreclosed upon. If you have recently bought a foreclosed property there are steps you can take to prepare yourself for the possible outcomes.
Buyers and sellers of foreclosed properties will might need to live in their homes for a longer period than they would before the foreclosure freeze. Buyers could also experience delays on loans as the government tries to work with banks to resolve the issue. The long-term effects of the foreclosure freeze are difficult to tell this early on. Various factors that could influence the outcome of the foreclosure freeze and affect the nation's economic recovery include the length of time the foreclosures are on the market and the overall level of consumer confidence, which ultimately impacts our economic recovery.
Current Housing Market
The foreclosure freeze could dent consumer confidence and also extend the amount of time distressed properties will take to be absorbed back into the market. Aside from those factors, the buyers market is nearly in the same state it was before the foreclosure freeze. There are points supporting both arguments on whether or not to buy during the housing crisis. Here are some brief highlights:
PROS
Mortgage rates and housing prices are at their lowest level in years, making housing more affordable to those who may not have been able to afford it otherwise.
The low rates could allow buyers to afford to live in houses or neighborhoods they may not have been able to otherwise.
You might be able to receive tax deductions on certain housing costs which will help balance any maintenance needed on the house.
CONS
The costs of buying a home and fixing it up could exceed the cost of renting.
Many of the necessary costs of owning a home are not tax deductible.
There is no predicting how long it will take home prices to regain their peak, increasing the chances of losing money on your purchase.
Ask a Question