Foreclosure Crisis Draws Attention From FDIC
The outlook is bleak for the mortgage market. Big banks are under investigation after allegations of faulty foreclosure paperwork surfaced, and now the FDIC is weighing in on the crisis. Federal Deposit Insurance Corp. (FDIC) Chairman Sheila Bair highlighted these concerns this week in a speech on "Mortgages and the Future of Housing Finance."
The Foreclosure Controversy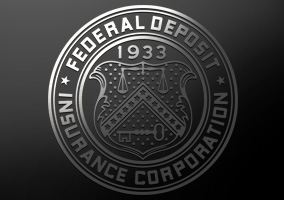 Chairman Bair's speech was broken down into seven sections in which she talked about topics ranging from "Financing the American Dream" to "The Logic and Flaws of Securitization." Bair tied the topics together, discussing the way to restore public confidence in the housing financing system.
Bair said the FDIC is working with fellow regulators to figure out the foreclosure situation. Bair said, "In retrospect, there were warning signs that servicing standards were eroding. Those signs should have caused market participants and regulators alike to question current practices."
Bair said that over the past few years, mortgage servicing fees declined sharply. This should have been a warning sign to regulators that something necessary was being overlooked.
JPMorgan Chase, Bank of America® and Ally Financial Inc.'s GMAC Mortgage unit are among the big banks that have been in the hot seat as they halt foreclosures while reviewing court documents. The Federal Reserve has recently gotten involved in the investigations and is expected to release findings next month.
Bair said the potential for more foreclosure problems existed. One of the biggest issues is the negative affect prolonged foreclosure delays could have on the future of the housing market. A set solution has not been proposed yet, but Bair did mention that there is a need to "improve institutional practices." She did not, however, specify how this may be handled.
Ask a Question