PayPal and Verifone Combine to Compete With Square
Mobile payment service Verifone is pairing up with electronic payment leader PayPal in a deal that will integrate the two companies' services.
Verifone announced Tuesday it would expand its ability to accept payments through PayPal's system in an effort to reach a wider customer base. Users who currently use PayPal to transfer money or make payments would be able to use VeriFone's PAYware Mobile card encryption sleeve for iPhone.
"VeriFone is a proven leader in payments point of sale and we're excited to have them in the PayPal ecosystem," said Osama Bedier, PayPal's VP of platform, mobile and new ventures. "Online and offline are quickly converging and, with this new business relationship, both merchants and consumers will benefit, upon integration, from the ability to use the mobile wallet anytime, anywhere."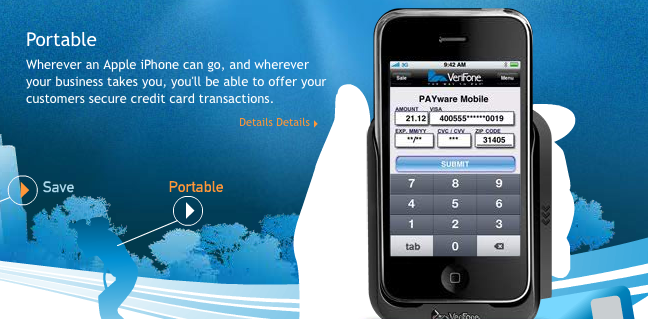 A few other benefits will come to users of Verifone and PayPal as a result of the move:
PayPal will accept traditional card-based payments through PAYware Mobile card encryption.
The PAYware Mobile app will now work with PayPal's Bump technology, which allows users to tap their phones together to transfer money to one another.
Merchants will be able to receive more detailed transaction reports.
Square, created by Jack Dorsey, was a trendsetter as part of the first wave of iPhone apps to accept credit card payments. Earlier this year, PAYware challenged Square, but the news of Verifone's agreement with payment giant PayPal could be bad news for Square.
Check out more details on PAYware Mobile for iPhone.
Ask a Question