Rebuilding Retirement Post-Recession
The recession has taken a toll on many things, and now retirement is being added to the list. Sun Life Financial just issued a press release highlighting the implications of its Unretirement Index.
Americans Concerned About Rebuilding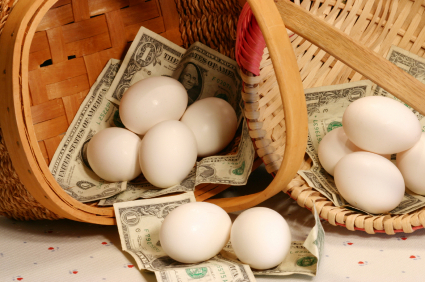 Sun Life Financial surveyed 1,201 individuals over the phone using the random-digit dial sampling method to gauge the relationships between individuals' finances and voting habits. Unretirement is a term created by Sun Life that defines a person who is at retirement age and eligible to receive Social Security benefits yet still chooses to work at least 20 hours per week. The index was created to evaluate the reasons Americans choose to continue working at an age at which they traditionally would be retired.
The biggest reason so many Americans are ditching traditional retirement for unretirement is because many feel pressure to rebuild their retirement savings after the recession. Sun Life Financial found "more than 8 in 10 American workers believe they will need at least three years to rebuild their retirement savings as a result of the economic crisis."
This overwhelming number is more than a 60% increase from last year. The recession has made many individuals reevaluate their plans and make changes, as 52% of the working respondents said they will need to add three more years to their careers before retirement to make up for lost savings.
Political Ramifications of Unretirement
The Unretirement Index also evaluated Americans' voting habits and how they were affected by their pessimism about their finances. Just more than half (51%) of people interviewed said their struggles with finances would influence their decision to vote against the incumbent — regardless of the party — in upcoming mid-term elections. Consumer confidence in the future of government programs decreased across the board over the past two years:
7% decrease in being very confident in Social Security.
4% decrease in being very confident in Medicare.
3% decrease in being very confident in government prescription drug plans.
3% decrease in being very confident in receiving medical benefits from an employer.
The findings hinted that Americans as a group have a negative outlook on their financial futures.
"Less than half of respondents (42%) are very confident that they will now be able to take care of basic living expenses in retirement and only one in four have strong confidence that they will be able to take care of medical expenses. Just under 20% believe they will never fully rebuild from their financial losses," Sun Life Financial's study said.
These fears have led Americans to restructure their definition of "retirement," making age 70, as opposed to 60, the new common retirement age. More retirement-age Americans are working out of necessity rather than out of love for their jobs. Before 2008, respondents said that they chose unretirement "to stay mentally engaged." Now the more common answer is "to earn enough to live well." The recession has hit people in their 30s particularly hard as this was the largest group that believed they would have to work ten years longer than planned because of the economic crisis.
This index mirrors what most Americans already know: It's time to rebuild. Retirement plans have gone astray and many people see unretirement as the best solution. For those of you nearing retirement, you may want to consider rethinking the traditional forms of retirement.
READ: Wells Fargo: Women Lag Behind Men in Retirement Goals
Ask a Question