Wells Fargo Changes Interest Checking Terms
Wells Fargo altered its interest-bearing checking account, making it a little less convenient to earn interest.
To earn interest with a Wells Fargo checking account you now must either link a savings account to your checking account or open a checking relationship package. This move comes about four months after Wells Fargo eliminated free checking for new customers.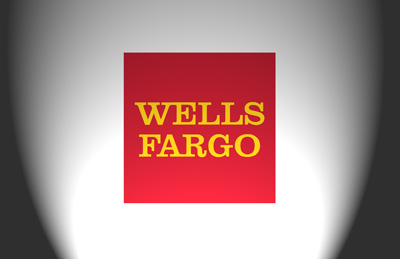 New Requirements, Accounts

In the past, Wells Fargo offered a basic checking account with low or no interest and another account that earned interest that varied depending on the nation's average rates. You had the choice to either stash your money in a basic account you could use to make withdrawals and pay bills or opt for an account that would pay interest but require a more active approach to managing your bank account.
Now, being an active banking customer isn't enough to earn interest on your checking account.
You need to link your checking account to a Wells Fargo savings account — called the Wells Fargo Complete Advantage Package — to earn 0.05% interest on balances of $500 or more. The savings account you'd need to open would be a Wells Fargo Money Market Savings, which comes with a 0.15% bonus interest rate when linked to the checking account. The monthly fee on the Complete Advantage Package, which could be waived if you meet activity requirements, is $15 per month. You must deposit $100 or more in each of the accounts at the time of opening.
You could also open a Wells Fargo PMA Package to earn interest. The PMA Package is a relationship checking account, meaning two people — a couple or two family members, for example — share the account and can each make deposits or withdrawals. The PMA Prime checking account comes with variable interest rates depending on how much your balance is. A balance of less than $5,000 earns 0.05%, between $5,000 and $25,000 earns 0.10%, between $25,000 and $100,000 earns 0.20% and balances of more than $100,000 draw 0.30%. The monthly fee, which you can avoid by hitting the minimum activity threshold, is $30, or $15 per person. The PMA Package requires a $100 minimum opening deposit.
Banks Recouping Funds
Wells Fargo acted aggressively in response to revenue-impeding financial regulations earlier this summer when it chose to curtail free checking for new customers. The bank is acting forcefully again — and not necessarily in the favor of the consumer — with this move. It should be interesting to see how other banks react in the wake of Wells Fargo's decision.
Will they take a more consumer-friendly approach and make interest checking more available? Or will they add requirements and tie-ins to their interest checking accounts like Wells Fargo has?
Here are a few interest checking accounts that might be worth looking into:
FNBO Direct offers a 1.10% interest rate on its Online Bill Pay checking. The online checking account is one of the top free checking offers on the market right now.
TD Bank's 0.25% interest rate on its Premier Checking account is especially solid considering the bank maintains brick-and-mortar locations in cities around the U.S. The account does require a $2,500 balance to earn interest.
Citibank, another large institution, offers 0.15% interest on its Citigold account, which requires a $500 minimum opening balance.
Ask a Question