Wells Fargo Foreclosure Errors Force 55,000 Refilings
Wells Fargo will submit additional paperwork on 55,000 mortgage foreclosures to correct procedures that "did not strictly adhere to the required procedures," according to a Wednesday release from the bank.
The additional paperwork will be filed to augment 55,000 mortgages in the 23 states in which the court system oversees the foreclosure industry. Because Wells Fargo never ceased foreclosures during the foreclosure freeze like competitors Bank of America and Chase did, the announcement comes as a bit of a surprise.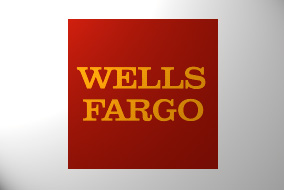 "We understand the concern over foreclosure procedures on the part of homeowners in these difficult economic times, and want to do everything we can to assure that the procedures we have in place provide Wells Fargo borrowers and others with confidence that foreclosure proceedings we initiate are done appropriately," said Mike Heid, co-president of Wells Fargo's mortgage division.
The issues found by the bank do not have anything to do with foreclosed-upon homeowners' right to keep their homes, and the bank said the errors did not lead to unnecessary foreclosures.
The bank will try to have the additional filings completed by mid-November. Wells Fargo does not plan on ceasing home seizures, according to the statement, citing the importance of keeping the housing market and foreclosure sales rolling.
Foreclosure Freeze Basics
The foreclosure freezes first started in late September when the Ally GMAC mortgage division stopped foreclosures in 23 states to investigate whether its employees were taking all the proper steps before making home seizures. More specifically, lawyers had uncovered potentially fraudulent measures being taken by the bank. Employees known as "robo-signers" were signing off and filing thousands of pages of paperwork they most likely never took the time to read. Banks probably resorted to robo-signing in an effort to get out from under huge backlogs of foreclosures that stacked up due to a high volume of defaults after the mortgage meltdown and financial crisis.
Ally was just the first domino to fall. Ten days later, Chase Bank stopped foreclosures in the same 23 states to investigate the same potential problems. A few days after that Bank of America halted foreclosures in those 23 states. PNC Bank followed suit later that week on the same day Bank of America curtailed foreclosures across the rest of the nation. The federal government does not support the idea of a nationwide foreclosure moratorium, but attorneys general in 50 states are taking part in a joint investigation of foreclosure practices.
Ask a Question