Fall Travel Tips and Affordable Autumn Destinations
Just because summer has ended doesn't mean you can't take a vacation (or two). Fall is a great season to explore thanks to some current deals from Expedia, good weather in many destinations and some cost-cutting travel tips.
Pick Travel Days Wisely
Don't travel on or around weekends, if you can help it. Airlines use the basic theory of supply and demand to decide on prices. That means traveling Friday through Monday will usually cost more than taking a flight in the middle of the week, especially on ideal airfare days such as Tuesday or Wednesday.
This rule of thumb also applies to traveling on or around holidays. Thanksgiving is the biggest holiday of the fall and one of the most popular — and expensive — travel times of the year. For example, a trip from New York City to Chicago starting on Saturday, Nov. 13, could cost as little as $172, according to Kayak.com. If you want to take the same trip two weeks later, on Thanksgiving weekend, you'll pay $311, a $200-plus markup.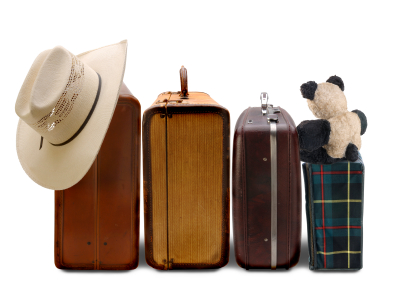 Venture Off the Beaten Path
You don't need to travel to the middle of nowhere to find good deals this fall. But you should consider some low-profile destinations if you're looking to explore on a budget.
As the leaves are falling and the temperature is dropping in the North, the South represents an obvious escape. That doesn't mean you need to visit high-dollar resorts or island getaways. Expedia is offering trips to Orlando, Fla., for 45% off normal rates when you make your reservation by December 1. Orlando may not be on the ocean, but it's close (and the weather is nice in the fall). If you want to experience a drier heat this fall, Expedia's Las Vegas Sale includes 25% off select prime resorts and hotels.
Optimize Your Airport Experience
The way you prepare for your air travel experience can make a big difference on your bank statement. Planning ahead and perhaps altering your plans could pay off in the long-term.
First, don't necessarily book a flight out of the airport nearest you. Some metropolitan areas have more than one airport that offer full flight schedules. New York City, for example, has three airports easily accessible via public transportation. John F. Kennedy is a leading international hub, but LaGuardia and Newark Liberty airports offer competitive rates and flight selections. If you're traveling to or from Chicago, you can utilize either Midway or O'Hare. In Miami you can choose between Fort Lauderdale-Hollywood or Miami International.
Also, you can save some money at the gate by packing light. If your baggage is small enough to carry on, you can cut out the checked bag fee many airlines now charge. If you travel with a full family, you could save $100 by carrying your luggage on with you.
For additional travel savings, check out our listing of Priceline.com coupons and promotions.
Ask a Question