4 Financial Missteps for Couples to Avoid
Love knows no boundaries, but it should know about budgets. U.S. News highlighted "The Biggest Money Mistakes Couples Make," adopted from the book, Generation Earn: The Young Professional's Guide to Spending, Investing, and Giving Back, by Kimberly Palmer.
Palmer points out six major mistakes to avoid when it comes to relationships and finances:
Avoiding the Topic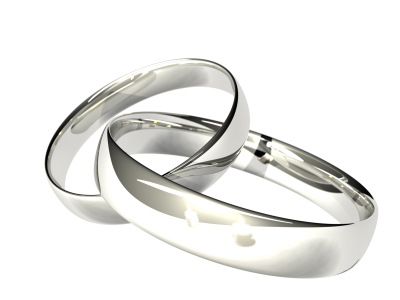 Talking about finances can be uncomfortable in any relationship, especially a romantic one. Many couples avoid discussing things like debt, income and spending habits — topics that are crucial to talk about. Deciding when to bring up this conversation can vary from relationship to relationship and is dependent on the level of commitment. If you and your partner are about to take a big step in the relationship such as moving in with each other it is best to discuss these things before you make major changes or decisions.
Jumping in Too Quickly
There is nothing more exciting than finding the person with whom you want to spend the rest of your life. Whether or not you choose to take the relationship slowly, you should think your banking decisions through. Some couples find it easier to combine bank accounts early in the relationship. Although this could make splitting the tab easier it could also create complications later down the line. No one wants to think of the possibility of a breakup, but it is a precaution that can save valuable assets in the end.
According to U.S. News, "while details vary by state, even assets such as joint savings accounts can go to the person who is first to make the withdrawal." Other investments that can be lost in a break up include shared assets such as cars and homes. You also should be careful of what debt you choose to share, like home loans and credit loans. The gesture of helping pay off a loved one's debt is romantic, but in relationships that have not matured to marriage status this could end up as a bad move.
Not Knowing About the Marriage Penalty
The marriage penalty is just as unwelcome as it sounds. Newlyweds who have a combined salary that puts them in an upper tax bracket are at risk of paying much higher taxes than when they were single. Couples who individually earn at least $68,650 of taxable income could face a 28% tax, 3% higher than they would pay if they weren't married.
Palmer suggests preparing for a potential tax hike by deducting more from your salaries throughout the year in order to avoid an unwelcome surprise mid-April.
Delegating Finances to One Person
A successful relationship balances the strengths and weaknesses of each partner but when it comes to money both partners should have an equal input. Leaving all the financial decisions up to one partner could lead to an imbalance of power in the relationship, in turn creating unnecessary tension later on.
If you and your sweetheart are thinking of tying the knot make sure you go through these steps before you decide to take the plunge. Talking about debt and spending is never fun, but it could make your relationship stronger in the end.
Ask a Question