SEC: Banks Should Disclose Foreclosure Crisis Losses
The U.S. Securities and Exchange Commission (SEC) issued a letter last week telling banks to disclose how much money they lost as a result of the foreclosure crisis of September and October.
SEC Urges Banks to Disclose Losses
The SEC wants lenders that endured stoppages in mortgage foreclosure filings to alert investors about situations that could possibly have an "unfavorable impact" on financial results. The institution issued the letter to make sure banks disclosed the "potential risks and costs associated with mortgage and foreclosure-related activities," the SEC said.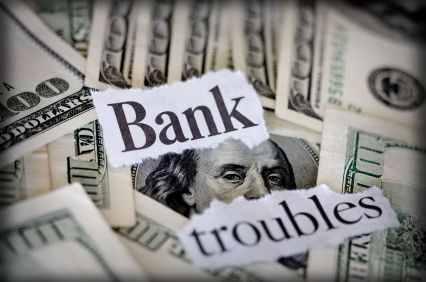 The SEC, which is in charge of regulating the securities and stock industries in the U.S., suggested that the affected banks set aside contingency funds to cover legal and other costs. If the banks cannot make a solid estimate of how much they might lose as a result of the foreclosure freeze, they should issue a release saying so.
Foreclosure Freeze Still Affecting Lenders
The large institutions affected by the foreclosure freeze are still feeling the impact of the crisis.
Bank of America® and GMAC Ally have restarted foreclosures in 23 states, but Chase and PNC Bank are still stuck reviewing alleged wrongdoing in 23 states.
Foreclosure Freeze Background
The foreclosure freezes first started in late September when Ally GMAC's mortgage division stopped foreclosures in 23 states to investigate whether its employees were taking all the proper steps before making home seizures. More specifically, lawyers had uncovered potentially fraudulent measures being taken by the bank. Employees known as "robo-signers" were signing off and filing thousands of pages of paperwork they most likely never took the time to read. Banks probably resorted to robo-signing in an effort to get out from under huge backlogs of foreclosures that stacked up due to a high volume of defaults after the mortgage meltdown and financial crisis.
Ally was just the first domino to fall. Ten days later, Chase Bank stopped foreclosures in the same 23 states to investigate the same potential problems. A few days after that Bank of America® halted foreclosures in those 23 states. PNC Bank followed suit later that week on the same day Bank of America® curtailed foreclosures across the rest of the nation. The federal government does not support the idea of a nationwide foreclosure moratorium, but attorneys general in 50 states are taking part in a joint investigation of foreclosure practices.
Ask a Question