Citibank Drops EZ Checking Account
Citibank has phased out its EZ Checking account, giving new customers one fewer account to choose from.
Citi's EZ Checking was one of the bank's most simplest and most consumer-friendly accounts, coming with no monthly fee as long as you maintain a balance of more than $1,500. Customers who already had EZ Checking accounts at Citi will not see any disruption of service, as the change only affects new members, according to a Citibank representative.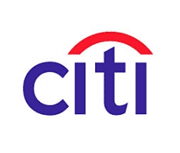 Citi dropped the product from its checking website at the beginning of the month. Consumers now can choose from three Citi checking accounts: Citigold, The Citibank Account and Basic Checking.
Citi Checking Options
The three Citibank checking accounts (aside from Student Checking, which is a free checking account only available to college and graduate school students):
Basic Checking
Citi's Basic Checking is not quite the same as free checking. You need to make five or more of the following transactions to avoid an $8 monthly fee: Direct Deposit; Debit Card Purchases (PIN and Signature); Citibank Online Bill Payments; Electronic Debit and ACH Payments; ATM Withdrawals; Paper Checks Paid. If you make sure to complete five or more of those actions each month, the Basic Checking service is free along with perks like Citi Rewards ThankYou points with enrollment and standard features like online and mobile banking. Basic Checking does not have a minimum opening deposit. This account does not provide interest.
The Citibank Account
The Citibank Account requires a $6,000 minimum balance in the account itself linked with another Citi account. The monthly fee is $20 per month if you do not maintain a $6,000 combined balance. You must place at least $100 in the account at the time of opening. The main difference between The Citibank Account and the Basic Checking account is the fact that The Citibank Account pays a 0.05% interest rate. Opening the Citibank Account comes with a $50 cash bonus.
Citigold Checking
Citigold is the premier checking account offered by Citibank. Citigold requires a $500 initial deposit and requires a combined balance of $50,000 across select Citi accounts. You can link a number of different Citi products to your Citigold account to earn various perks. Citigold's interest rate is currently 0.15%, lower than the national average checking rate. The Citigold account comes with $100 cash bonus.
Ask a Question